» At the starting of AIKI Web Course
【AIKI Web Course Part 1】
Knowledge of AIKI Series 2「Daito-ryu founded by Sokaku TAKEDA」
There is no doubt that the fact that AIKI has received so much attention not only in Japan but all over the world today is due to Sokaku TAKEDA, who founded Daito-ryu and spread AIKI all over Japan. Sokaku TAKEDA's achievement is that he completed AIKI as one big technical system for the first time. Without him, there is no doubt that AIKI would not have gained as much attention as it does today, and Aikido, which currently has nearly two million members worldwide, would not have been born.
However, since the existence of Daito-ryu has been known to the world only for a short period of time, less than 30 years, there is still a big question as to whether the truth about it is being told correctly.
For example, as the legend of Daito-ryu says, "Daito-ryu is a martial art that has been handed down from ancient times only to the upper class of the Aizu clan, and Sokaku TAKEDA is the founder of its revival." Is it really true? Considering that Sokaku TAKEDA's family belonged to the class of Ashigaru or Goshi, a low social class that locates between Bushi and farmer and was not officially recognized as a Bushi, I cannot help but doubt the credibility.
Like the martial artists of the time, this is an allegory of history to decorate one's own Ryuha, i.e. style. But many of the successors of Daito-ryu still accept it as the origin of the Ryuha. Of course, many people who study Daito-ryu overseas also believe in it. However, according to current research on historical materials, the conclusion that Sokaku TAKEDA was the real founder of Daito-ryu is dominant.
There is nothing to be ashamed of the fact that Sokaku TAKEDA's status was merely that of a Goshi. Musashi MIYAMOTO, a biggest master of Kenjutsu whose name is now well known all over the world, was also from a local Goshi. And the founder of Hokushin Itto-ryu, Shusaku CHIBA, who founded a epoch-making method of teaching Kenjutsu in the late Edo period and had 3,000 disciples, was not even a Goshi. Despite their humble origins, these two men became admired Bushi throughout Japan.
Sokaku TAKEDA also established an epoch-making system of technique called AIKI through his own training, and later had made the great achievement of spreading it all over Japan. Now that he is one of the few Japanese martial artists whose name is well known all over the world, there is absolutely no need to adorn Daito-ryu in order to spread it.
I am convinced that revealing that Daito-ryu is a revolutionary martial arts style founded by Sokaku TAKEDA will make the greatness of Sokaku TAKEDA known to the world.
On the other hand, although most of the AIKI invented by Sokaku TAKEDA are his original, but that doesn't mean he was the first to have invented it. AIKI has been handed down as a "ultimate secret technique" in many styles of Kenjutsu and Jujutsu since ancient times.
Sokaku TAKEDA learned Kenjutsu of Ono Ha Itto-ryu, and his skill had reached a considerably high level. In the process of mastering Kenjutsu, he came up with the idea of applying the principle of Kenjutsu to Jujutsu, and must have devised many AIKI techniques based on this. It seems that it was only natural for him to realize the rationale of AIKI if he pursued the secrets of Kenjutsu.
In fact, Shinkage-ryu Hyoho has a Kata called "Enkai" that cannot be performed without using AIKI. I have heard it from my Bujutsu friend Masayuki NAMBA Sensei of  Shinkage-ryu Hyoho.
To give a concrete example, when you are trying to pull the sword out of its scabbard with your right hand, someone else holds your right arm to prevent it from being pulled out. Since the Samurai also carries a small sword in the palace, it is possible that the Samurai may pull out the small sword and suddenly slash at his lord. Therefore, as a countermeasure, there should have been a technique to restrain the opponent's arm so that it would not pull out the sword that was about to be drawn. If somebody holds your arm like that, normally you shouldn't be able to draw your sword anymore.
However, if you can use AIKI, you can pull out the sword of its scabbard even in that state. It is quite conceivable that it was handed down as a secret technique.
Sokaku TAKEDA's AIKI continued to be improved over the years, and although there are many disciples who learned AIKI from him, it is said that the AIKI taught at the beginning and at the end was quite different. In other words, it must have gradually evolved into his AIKI that requires less physical strength. This is also an evidence that Daito-ryu is a style originally founded by Sokaku TAKEDA.
In addition, Sokaku TAKEDA is said to have changed the content of his teaching according to the physique of his disciples. He taught mainly AIKI techniques to Morihei UESHIBA and Kodo HORIKAWA who had rather small body construction. On the other hand, Soukaku taught his third son Tokimune who had a good physique mainly Jujutsu techniques which requires more force. Accordingly in the Tokimune lineage, Jujutsu techniques became the mainstream. While in the Takuma HISA lineage, Jujutsu techniques and AIKI techniques were mixed. Since Kodo HORIKAWA was taught highly perfected AIKI techniques at the latest teaching period of Sokaku TAKEDA, his techniques are called "Soft AIKI", where one can control opponents with very little force.
Sokaku TAKEDA traveled all over Japan, showing off his techniques and surprising people. He was a small man with a height of less than 150 cm, but he was extremely strong in actual fight. In 1904, he alone suppressed the Yakuza, i.e. mafia Marumo-gumi, which is now known as a mafia organization spread in a wide area. There is also an anecdote that he alone defeated a group of five who attacked him with knives.
Witnessing his overwhelming strength, more and more people became apprentices wanting to learn his technique from him. Morihei UESHIBA, who later founded Aikido, was one of his representative disciples. He was awarded the qualification of "Those who have been taught secret techniques". Later Morihei UESHIBA became estranged from Sokaku TAKEDA and started going his own way.
Without Sokaku TAKEDA, Morihei UESHIBA, the founder of Aikido, would not have been able to master AIKI under him, and would not have founded Aikido which has spread all over the world. Also without the foundation of Morihei UESHIBA's Aikido, Daito-ryu wouldn't have spread its name all over the world, neither.
After passing away of Sokaku TAKEDA, since he did not appoint his successor formally, his disciples began to stand on their own and call themselves as "Sokaku's successor". Among them, Tokimune TAKEDA, his third son, Yukiyoshi SAGAWA, Kodo HORIKAWA, Takuma HISA, Kotaro YOSHIDA, and Toshimi MATSUDA became the most well known. It can be said that from SAGAWA's Dojo many famous AIKI masters have appeared. And from these Dojos of Sokaku TAKEDA's disciples, many tributaries were born one after another.
【Web AIKI Course Part 1:Knowledge of AIKI】
Series 1「What is AIKI ?」
Series 2「Daito-ryu founded by Sokaku TAKEDA」
Series 3「Genealogy of Daito-ryu 1」
Series 4「Genealogy of Daito-ryu 2」
Series 5「Ryu-ha derived from Daito-ryu」
Series 6「How AIKI Works」
---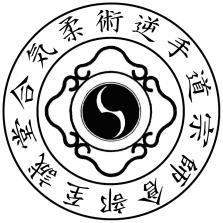 KURABE Makoto SHISEIDO
representative of AIKI JUJUTSU GYAKUTE-DO
Facebook: AIKI Jujutsu Gyakute-do
Wrote & supervised by KURABE Makoto SHISEIDO, 2nd Soushi(Grand master) of AIKI Jujutsu Gyakute-do
He was born in 1950 in Kashiwa city Chiba prefecture. Graduated PHD course of Science University of Tokyo. After learning Judo and Shito-ryu Karate-do, started learning Gyakute-do Jujutsu which was created under influence of Hakko-ryu Jujutsu and the other Ko Bujutsu. Since TANAKA Tadashi CHUSHUDO, founder of Gyakute-do, 1st Soushi, passed away and the Ryuha died out without a successor, he had started instructing Gyakute-do seriously to the local Budo fans in the Netherlands so that he can let the name Gyakute-do would not disappear. Besides, during pursuing Gyakute-do, he had discovered the theory of AIKI and had established the methods to realize AIKI and the practicing way in his original way successfully.
Time to time he often writes for the Japanese martial arts journal "Hiden".

So far he has published books

"

Theory of Vibration Modal Analysis

"

, "Story of Dutch", "Fast learning AIKI", etc., DVDs "How to master AIKI" etc

.
---
The world's first epoch-making AIKI course!
Learn AIKI by a Combination of
Videos and Articles!!
» Instructed / Supervised by KURABE Shiseido