» At the starting of AIKI Web Course
【AIKI Web Course Part 2】
Lesson 4 - Application of Nondetectable Force Transfer
Last time (Lesson 3), we did a relatively easy practice of lowering  arm according to gravity. This time, let's do a rather difficult practice to raise the arm against gravity for the technique【Shiho Nage (No Kuzushi)】.
Shiho Nage (No Kuzushi)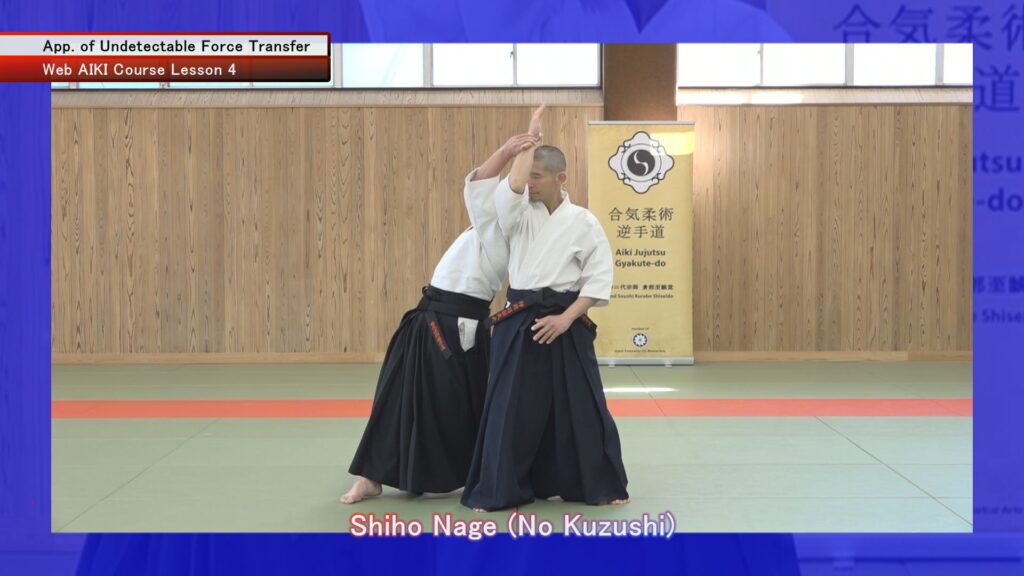 A and B stand face to face.
A…Defender
B…Attacker
a・B grasps A's right wrist with his left hand.
b・A raises up his grasped right arm without putting force at the grasped right wrist.
c・B cannot block A' arm and his left arm is lifted up to become unbalanced.
d・A turns his body counter clock wise to unbalance B further.
Important Point: How to raise arm without putting force at the contacting place
Here, same as the previous lesson, it is important how to move right arm without putting force at the grasped wrist.
1 Let a third person lift your grasped arm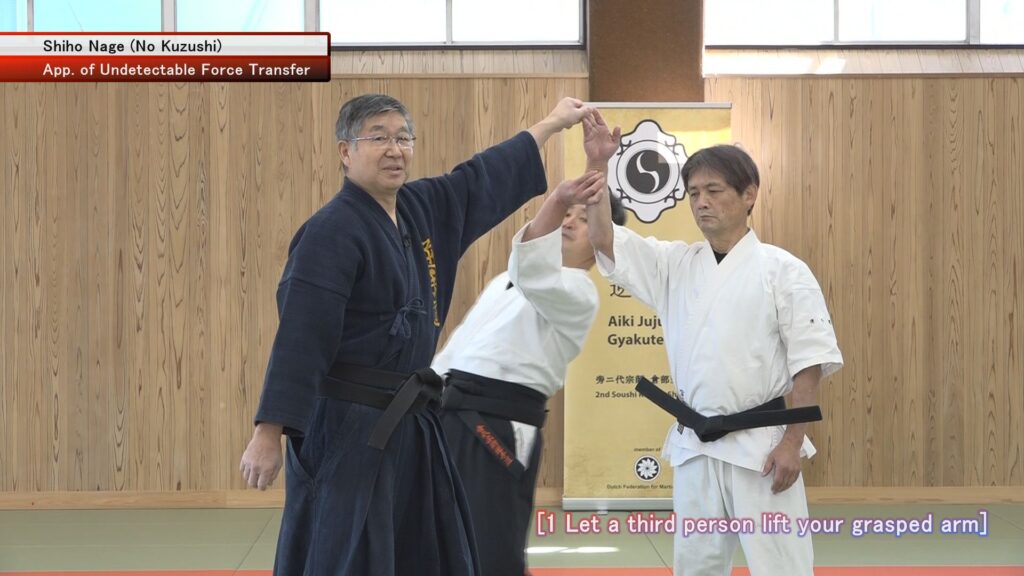 Ask a third person to grab two or three fingers of your right hand and lift it up for you without doing anything yourself.
2 Set a target to raise your arm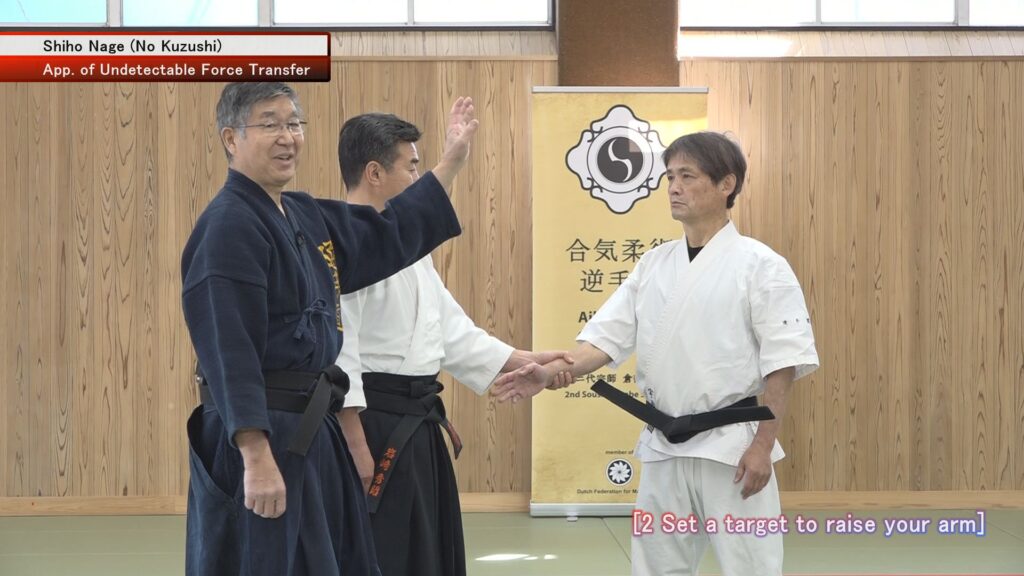 Ask a third person to create the target to raise your arm.
For example, imagine a flying butterfly and move his hands around. You raise your grasped arm to catch the target, i.e. a flying butterfly.
A moving target can create a stronger image than a stationary one.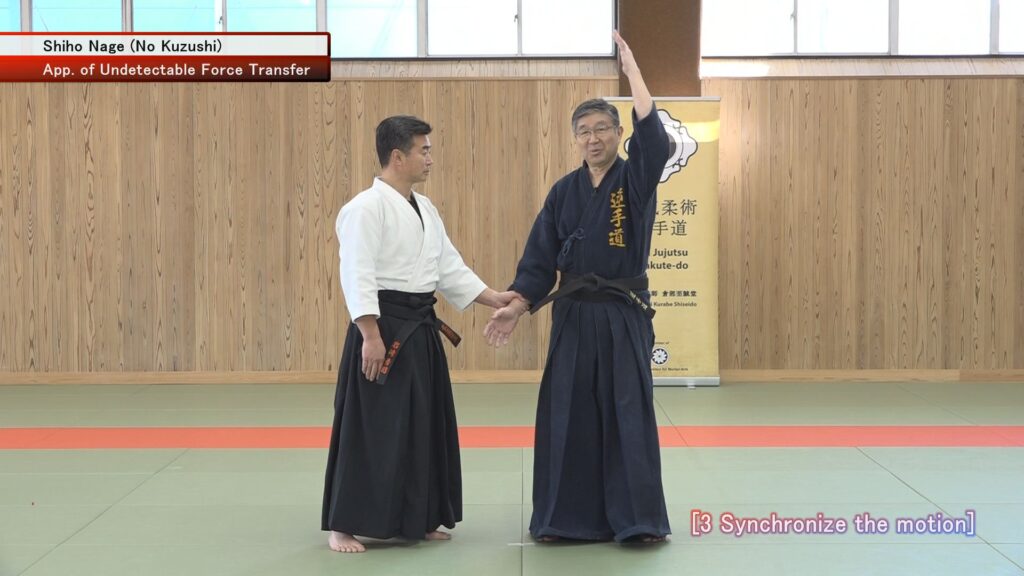 Slowly move the free arm up and down, and at a certain timing raise the grasped arm according to the movement.
Same as before, the dominant arm should be set as the free one. Think about why you should set your dominant arm as your free arm.
Hint: Which arm you naturally focus on more, the free arm or the grasped arm?
Summary of Lesson 4
As for point ②, it seems that there are schools where they instruct students to "raise their arms with the intention of scratching their itchy ears."
In other words, "Forget about being grasped, move your arm."
Of course, once you get used to it, you don't need to depend on imaging at all. You just need to raise the grasped arm as it is.
And this movement is also based on Nondetectable Force Transfer method that disturbs the opponent by moving unexpectedly without applying force to the contacting place.
The world's first epoch-making AIKI course!
Learn AIKI by a Combination of
Videos and Articles!!
» Instructed / Supervised by KURABE Shiseido