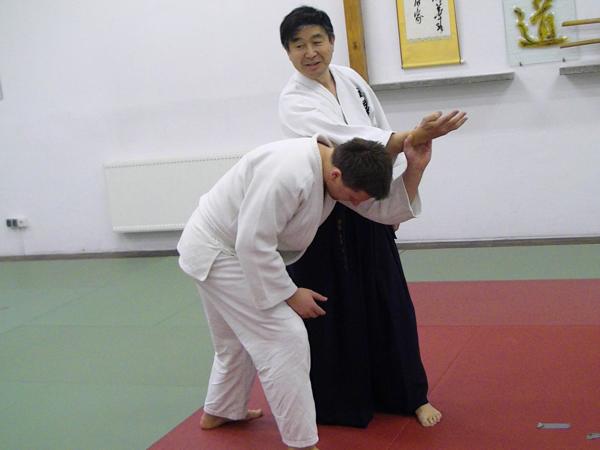 1. Profit making by teaching Budo
If I can say most ideal situation for Budo teaching, it should be purely done by non-profit making way. It is so important to keep the Budo spirits as pure to concentrate transferring not only techniques but Budo spirits which is considered most important factor to be transformed from Sensei(teacher) to Deshi(student). But of course there are many Budo-ka who make or have to make their living by teaching Budo, which also should be respected as their way of life. Because, in such way, they can concentrate their time and effort more into teaching.
For both ways, it should be most important that teaching Budo should be the 1st and till the 3rd priority and then follows making reasonable profit. For teachers who make their living by teaching Budo, they earn income so that he can live and continue teaching but not otherwise as they teach Budo to earn profit. Such respectable teachers we call Professional Budo Teachers (PBT). Fortunately I can find several such respectable real professional Budo teachers around me.
2. Profit Aiming BUDO Teachers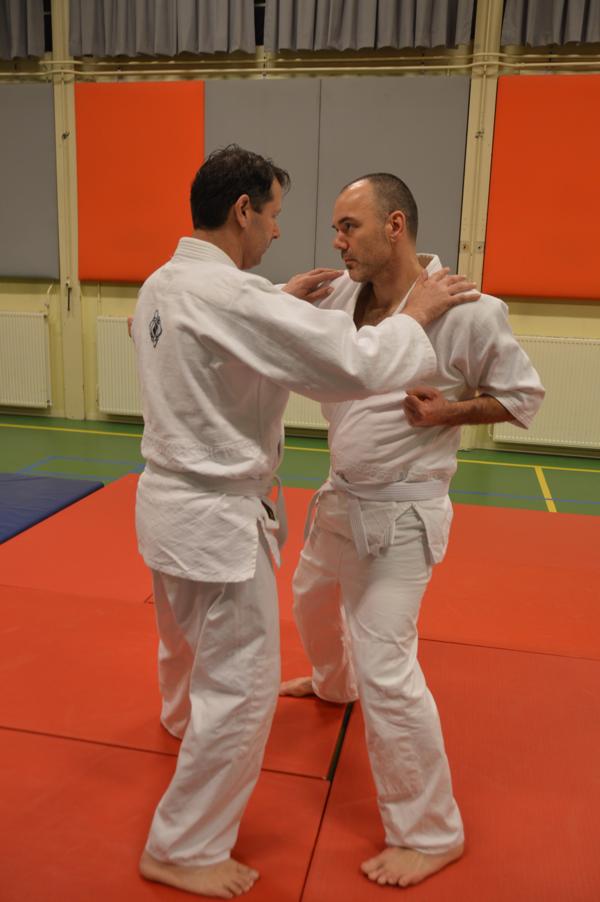 Unfortunately there are so many Budo teachers in Japan and also out of Japan who try to make more and more profit by teaching Budo. For such case the purpose to try to earn more profit does not make any difference. Once, together with my Budo friend in The Netherlands, I planned to make Jujutsu workshop by inviting Budo teachers from all over Europe. There was one teacher in Germany who refused our request to participate this workshop because, he said, he is a "professional" Budo teacher so he will never perform his Jujutsu without being paid.
I was so disappointed with his attitude. But my friend who intended to invite him made an excuse that he built very nice his own Dojo and he must pay back a big loan and that he should not be blamed by his attitude to stick to try to earn profit so much. My Budo friend also asked me if I could introduce him in my article "Japanese Budo report from Europe" which I am writing to Japanese martial arts journal HIDEN time to time. Of course I refused his proposal right away which resulted to stop our friendship unfortunately.
This is quite bad. A Budo-ka provides Dojo to teach their students but not the way he needs students, i.e. their payment, to maintain his Dojo. I often encounter such reversal thinking way among many Budo teachers everywhere. If teacher is not capable to maintain his Dojo because of shortage of student number, he should improve his teaching way to attract more students or simply he should move to smaller Dojo. In the old day a lot of famous Budo-ka taught their Deshi even in normal field.
Here, improve teaching way does not mean like, combine Jujutsu plus Fitness or Karate to attract more people. Such way of thinking is miserably wrong. A person who can think in such way can never ever understand Budo spirits. Once I had such a person among my Deshis as a leader of one branch. I had to close that branch soon after I noticed it.
3. How profit aiming mind destroy Budo spirits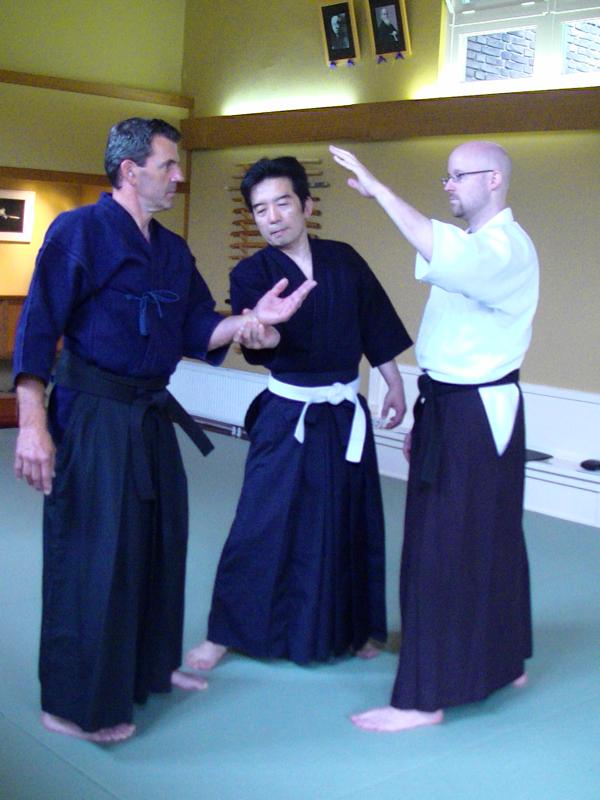 In case a Budo-ka takes it as his/her 1st priority to earn profit, it surely makes significant effects to their teaching way. They themselves surely paid a huge amount of money to their teachers to learn the skills, it is quite natural for them to make return of that huge "investment". Accordingly they try to teach "effective way" to earn profit more easily. They do not teach most important parts so that they can keep students as long as possible so that they can assure their stable income for longer period. They believe teaching makes the level gap between them and students closer, accordingly they even try not teach their students seriously so that they will not grow quickly otherwise their students might frighten their status as their competitors in the same "market".
This is far from the truth. Teachers can grow also by teaching students. As seriously as they teach their students, teachers themselves can grow much more. So, between teachers with good will and their students can grow together. But profit aiming teachers and their students cannot grow both at all. This kind of attitude I can see a lot especially among Jujutsu or Jujitsu teachers. Of course the good teachers are the major part but there are not a few such people exists. They do not want to teach their techniques correctly and properly to their students. They just order their students just watch and steal the teachers' techniques. They also charge quite expensive teaching fee. It looks like they, on purpose, do not transfer their techniques to many students so that they can keep the technique as a quite unique special secret techniques which can be mastered only by very limited few numbers of people to keep the value high and can keep earning big profit by "teaching" it.
The very exact attitude I can find among not small number of Aiki Jutsu teachers in Japan.
4. Conclusion
Well, such BUDO teachers who put their 1st or even till 10th priorities as profit making, we call Profit Aiming Budo Teachers (PABT) but not Professional Budo Teachers (PBT). Students should realize that they can never ever learn good techniques nor good Budo spirits from such Profit Aiming Budo Teachers.
At the end of this article, I would like to express my thanks to Mr. Sean Leather, my Jujutsu student comes from U.S.A., for his big effort to have corrected my Japanese English to formal English.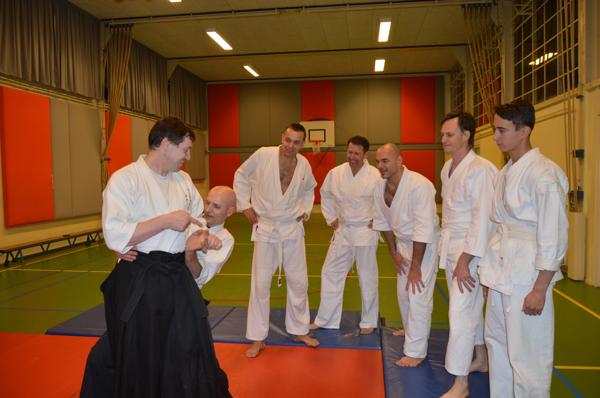 ---
Makoto KURABE – SHISEIDO
representative of
AIKI JUJUTSU GYAKUTE-DO
website: www.gyakutedo.org/wp
mail: apply@gyakutedo.org
Text by Kurabe Makoto Shiseido
Born in 1950. When he was in his 30s, he began learning Gyakute-do Jujutsu, which was derived from Hakkoryu Jujutsu in the 1970s. Just before reaching the age of 40, he moved from Japan to The Netherlands and continued to master and develop Gyakute-do. In October of 2013, after adding the system of Aiki-Jutsu that he developed himself, he transformed Gyakute-do into Aiki-Jujutsu Gyakute-do, and became 2nd Soushi, grand master, of Gyakute-do. After retirement, he left The Netherlands and began promoting Aiki-Jujutsu Gyakute-do both in Japan and in Poland  as his main pursuit. He is also teaching his Gyakute-do to Budo fan in the world via corresponding course.
You can read Original Japanese text here!
真のプロフェッショナルな指導者とは
1.武道を教えて利益を得ることの意味
武道を指導する理想的な状況を考えれば、利益の供与が無い状態、つまり授業料など一切取らず利益など考えずにひたすら純粋に教えることに徹することだと私は信じる。単に技術だけでなく武道で一番重要とされる武道精神が先生から弟子に正しく伝えられるには、その精神が純粋な形で保たれなければならない。それには師弟間で金のやり取りをしないのが一番と考えるからだ。
しかしそうは言ってもこれはあくまでも理想論で、武道を教えることで自分の生活を立てている指導者達もたくさん居り、そうすることでその指導者は弟子達に教えられる時間と努力をより多く費やすことができるから、そうした武道教授を職業とする生き方もまた尊重されるべきだ。
武道を職業として教えるか、あるいは職業ではなくて教えるか、そのどちらにせよ「武道を教える」ということが一番から三番目までの大切な項目として挙げられ、それを職業とする人にとってさえ、収入を得ることはその次位に挙げられるはずだ。それも"程ほどの、あるいは妥当な額の収入"という但し書きが付けられてのことだ。
武道教授を職業として、収入を得るために武道を教えるのではなく、武道を教え続けられるために必要な収入を得る生き方をしている人こそ、真のプロフェッショナルな武道家(PBT: Professional BUDO Teacher)として尊敬されるべきだ。そしてそのような立派な職業武道家は私の身近にも何人もいる。
2.利益第一主義の職業武道家
武道本家の日本でも、そして日本以外でも、金儲けのために武道を教える輩が大勢いるのは実に嘆かわしいことだ。そうした場合、何のために金を儲ける必要があるかはまったく関係ない。
嘗て武道を通じて友人となったオランダ人と一緒に欧州全土から有意の先生たちを募ってワークショップを開こうと企画したことがあった。お互いに知っている各地の指導達に声をかけたところ、ドイツに住んでいる古流柔術の指導者から"拒否"の返事が届いた。その理由は本人から届いたメールによれば、彼は"プロフェッショナル"な柔術指導者なので、報酬を支払われないボランティア活動には一切参加するつもりはない、ということだった。
その返事に私は大いにがっかりしたが、彼を推薦したオランダ人の友人は「彼は多額のローンを組んで長年の夢だった道場を建てたので、返済のために少しでも金を稼がなければならないので仕方がない。ワークショップ参加は無理だけれど、貴方が書いている月刊誌「秘伝」の連載記事に紹介してあげられないか」と言って来た。勿論私は即答でその申し出を断ったのだが、その一件が原因でその友人とはそれ以来疎遠となってしまった。勿論ワークショップの計画も止めになった。
これは武道家としてまったく悪いケースで、道場を建てた借金返済のために少しでも高い月謝を払ってくれる弟子が必要となるのは本末転倒で、本来は弟子を教えるために道場が必要なのを順序がまったく逆転してしまった例である。疎遠となってしまった友人も本人は立派な武道指導者であるから、よくよく考えればそんなことくらい分かりそうなものだが、自分の友人を貶なされたことですっかり臍を曲げ、判断力を失ってしまったのであろう。
このような順序が逆の考え方をする武道指導者にしばしば出会う。弟子の数が少なすぎて道場を維持できないのならば、多くの弟子を惹きつけられるよう自身の技と人格を磨くべきであり、それができないならば身の丈にあった小さな道場に移るべきだ。昔の優れた武道家たちにはきちんとした道場さえ持たずに、野原で弟子達を教えていた人も沢山いたことを思い起こすべきだ。
またここで、技を磨くあるいは改善して教わるものを惹きつけるようにするということは、例えば柔術とフィットネスを組み合わせて、あるいは柔術と空手とを組み合わせて弟子達にとって魅力的とするような小手先の手段を意味しない。そのようなことを考える人間はすでに武道精神を失ってしまった輩に過ぎない。
3.金儲け主義が武道精神をいかに毒するか
もし武道家が金儲け第一主義に駆られてしまったら、彼らの教え方にその影響が真っ先に現れる。当人自身もその技を習得するのにおそらく多額の月謝を支払ったことであるから、その莫大な"投資"を回収するためにも、少しでも多くの月謝を弟子達から回収しなければならないと考える。
当然のことながら彼らは、いかにして効果的に金儲けができるかを第一義として考えるから、一番大切なことは生徒に教えず、できる限り長く生徒達を教え続けられる、つまりより多くの月謝を少しでも長い期間に亘って払わせさせるようにする。自分が会得した技が巧妙で難しくなればなるほど、教えるのも教わるのも大変な労力を要することになるので、そのような技を教える武道を会得することはそうした金儲け第一過ぎの連中には好都合となる。
先生というものは弟子を教えることによっても自分のレベルを上げることが出来る。真剣に教えようとすればするほど自分もそれだけ向上できるのだ。ところが金儲け主義の人間は、教えることは自分と弟子とのレベルが近づくことだと考えている。従って一生懸命に教えれば、弟子達に自分のレベルまで追いつかれてしまうのが早まり、そうすれば弟子は離れていき、悪くすれば同じ"市場"での競争者(ライバル)を作ってしまうことになると恐れている。だからそういう連中は決して弟子を真剣には教えない。
こうした輩は柔道や合気道などきちんとした上部団体が確立されている武道では現れる余地は少ないが、柔術のように細かい団体が乱立し、それがさらに分裂して各人が勝手に流派を起こしている場合には、歯止めをかけるものがいないので増殖してしまうことになる。技をきちんと弟子達に教えずに、「技は自分で盗め、そのためには自分の技を細心の注意を払って見ろ」と言うだけでろくな指導もせずに馬鹿高い月謝を要求する柔術指導者が多いのは、まことに嘆かわしい限りだ。技をきちんと教えず、多くの人たちに広まらないままで"秘密の技"として、金儲けの道具としての価値を高めておこうとする意図が見え見えである。
4.結論
その様な、金儲け第一主義、第二、第三、さらに第十まで金儲け主義に凝り固まった指導者達を真のプロフェッショナルな武道指導者PBT:Professional BUDO Teacherと区別するために金儲け主義武道指導者PABT:Profit Aiming BUDO Teacherと呼ぶことにしよう。
武道を学ぼうと志すものは、そのようなPABTからは技は勿論のこと武道精神など絶対に学ぶことはできないと心すべきである。
合気柔術逆手道宗師
               倉部 至誠堂   
At the starting of AIKI Web Course
Cooperating with BAB Japan Co., Ltd., hereby I start AIKI Web Course in order to realize my long-standing desire to let as many as martial arts fans all over the world have the correct knowledge of AIKI and learn how to practice AIKI.

This course consists of
Part 1 as introductory articles, I explain a wide range of knowledge about what AIKI is, which contains 6 lessons.
Part 2 as main articles, for beginners/intermediate level, I explain how to practice AIKI to master. It contains 24 lessons.

The each lessons will be uploaded on BudoJapan website one by one every week.
I hope as many people as possible will be interested in AIKI and become able to practice it by following this course.

AIKI Web Course 25 Lessons