Soke means what ?
For long time I believed this might be a silly question to Japanese because if one is Japanese he/she should know the answer. In Japan since the old days, say for 5,6 hundreds years ago, an art, means any kind of arts, has been developed and transferred to the next generation within a family. Always a successor, a representative of the art i.e. the family was chosen among the family members and was called Soke, namely representative head of the family, and he (most of the case a man should be selected) is responsible to maintain the skill which was established by the founder and to raise his successor so that the skills should be properly transferred to the next generation. In the world of Bujutsu, it is the same. For all the styles, called Ryuha, their characteristic important techniques and knowledge were strictly transferred from father to son and were kept confidential to out of the family members.
After the world war second, many of such Ryuha had disappeared because of their Soke or many of the family members were killed in the battle field and/or they could not get students because Bujutsu had lost its popularity. In 1960s when Japan had started succeeding in economy, Bujutsu/Budo also started regaining its popularity and many people started learning Kendo, Judo, Karate, Aikido etc. As the numbers who are involved in Bujutsu activity grows, a new style has been created one after another. The most famous one among those newly created style is (Japanese) Shorinji Kempo. Then for many of the cases the founder of those newly created styles named themselves as Soke. If the control is strictly done by the family members, the naming is quite all right. But many of those cases, the founder has appointed their successor no matter he is the family member or not. In such case we should never call the head of the style as Soke. They should be called as Soshi, Souhan, Shuhan (grand masters) etc. Not knowing what Soke means, those founders called themselves as Soke, which shows their lack of understanding of basic concept of Soke lore. For my big regret, this mistake had been copied by the people out of Japan who started their own styles.
How is the case out of Japan ?  
People in Europe and U.S.A. has been making wrong copies of those mistakes repeatedly done in Japan for the past 50 years. When they learn Japanese Bujutsu, especially Jujutsu, Karate which have no unified authority as Judo and Aikido, they are so easily start their "own style" no matter how low level they are. They paid big money to learn the skills and watched how their Soke can gather big money rather easily and they are smart enough to copy their Soke do.
Of course I cannot deny that there could be a real master out of Japan who created his original style with certain own characteristic techniques. But those are exceptional cases, I dare say.
What are the advantages and disadvantages of Soke lore system
There are enough reasons why we Japanese have been keeping this Soke lore system. For various kinds of arts, it is the most efficient and sure way if the most important skills are kept in a close family members to keep its purity and to transfer it properly to the next generations. Other person out of the family might so easily change i.e. worsen the techniques, although they might convince they improved, or teach the techniques by bargain fee, or misuse the knowledge such as to use criminal purpose etc.
In this point of view, Judo did not establish Soke lore system and that is the reason Judo could become such a worldwide well known Budo as played in Olympic games. But on the other hand it has been changed to a rather competing supports by losing important original Budo spirits which the founder prof. Jigoro KANO aimed.
Prof. Jigoro KANO, founder of Judo (by Wikipedia)
The biggest disadvantage of Soke lore system is not always they can get a genuine among their family members who are capable enough to succeed the arts. Or I can even say that many cases the successor who are chosen among their family members are not capable enough. In late 16th century there was a quite famous artist named master Koetsu HONAMI in Japan. He was a potter whose works are recognised as national treasury in Japan and their value could not be estimated. He started artificial pottery as his family work and made a unique rule that the successor should be always appointed to the best skilled person (man) among the students and he should marry one of their family members. Master Koetsu HONAMI must be the first person who seriously worried about the disadvantage of traditional Soke lore system and he tried to solve this problem by statistics.
The chance to get a genuine among family members is far much lower than to get the one among students, so he adopted this additional rule to Soke lore system. His family still exist in Japan with keeping this rule, adoptive succession, and some of them are famous not only pottery bust also in the field of the other arts.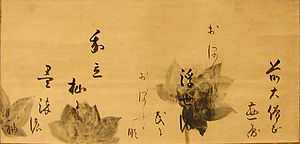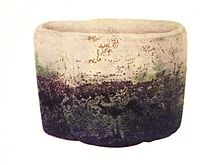 The works of master Koetsu HONAMI   (from Wikipedia)
In case the organization is small, this could not be a big problem. Because he does not need to control many students, then the chance is low that a genuine could appear among the students and might cause a big problem to Soke's control. If the organization becomes big, then real serious problem starts occurring. In a big organization the family became rich enough and its family members can not be so serious to master its arts by paying a huge effort and lots of time from their childhood but tend to enjoy nice comfortable and easy life, accordingly the chance their family members can become genuine artist becomes much lower. On the contrary the chance that a genuine can appear among their students becomes much higher so not only one but more genuine are raised among the students who are much superior to their Soke and everybody in the school can see it. In such case Soke is gradually losing his students' trust and many of them leave from the style (school). So far as a big organization sticks keeping the traditional Soke lore system, sooner or later they will fall down to destruction.
There is still one case that they can avoid such destruction. In case the organization grows to a huge size very quickly, then there is a big chance they can survive even in the case their Soke, chosen from the family members, is not quite capable enough. In such huge sized organization, there are always enough space for the genuine students. Some may leave but many of them still may stay in the organization because they can be a one of the head of branch organization with hundreds of own students. And those genuine members will support their Soke to supple his incapability as their duty. The turning point, I estimate, might be if the number of the student members exceeds 5,000.
But as my personal opinion, I still do not admit it is not respectable way to have incapable person as Soke. They should separate their operation into two parts as schooling and administration, and the head of schooling activity should be chosen from among all the members of the system (school) based on the capability. They can appoint the head of administration only from family members. This can be the best and ideal way to keep Soke lore system, and I see there is one such Budo organization in Japan which has a huge numbers of members. I am sure their organization will be successfully continued for another hundred years.
---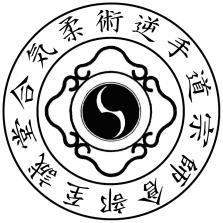 Makoto KURABE – SHISEIDO
representative of
AIKI JUJUTSU GYAKUTE-DO
website: www.gyakutedo.org/wp
Facebook: Aiki Jujutsu Gyakute-do

Text by Kurabe Makoto Shiseido
Born in 1950. When he was in his 30s, he began learning Gyakute-do Jujutsu, which was derived from Hakkoryu Jujutsu in the 1970s. Just before reaching the age of 40, he moved from Japan to The Netherlands and continued to master and develop Gyakute-do. In October of 2013, after adding the system of Aiki-Jutsu that he developed himself, he transformed Gyakute-do into Aiki-Jujutsu Gyakute-do, and became 2nd Soushi, grand master, of Gyakute-do. After retirement, he left The Netherlands and began promoting Aiki-Jujutsu Gyakute-do both in Japan and in Poland  as his main pursuit. He is also teaching his Gyakute-do to Budo fan in the world via corresponding  course.
---
武道エッセイ第12回 宗家とは?
(※日本語版で翻訳版ではないので英語版との多少の違いが有る事をご了承ください)
宗家の意味
"宗家とは何"というような問いを日本人に発するのは,ずーと長い間愚かなことだと私は思っていました。なぜならば日本人ならば誰でも宗家の意味は熟知しているはずだからです。日本では数百年前から踊りや武術、陶芸などほとんど全てのジャンルの芸術で、最も重要な技の体系は一つの家族の中だけで伝承され続けてきました。そのような芸術を伝承する家系では家族の代表者がその名の通りに宗家と呼ばれました。宗家はほとんどの場合に家族の中の男が選ばれてなりましたが、創始者から始められてその家族の中で延々と伝承されてきた技術を継承し正しい形で次の世代へと伝承する重大な責任を負っていました。武術の場合でも同じで、流派と称されるそのシステムでの重要な技と知識は父から子へと厳格に伝えられ、家族以外のものに伝えられることは有りませんでした。
太平洋戦争が終わった時に既存の多くの武術流派は、宗家を初めとして多くの家族の構成員が戦争で死に、また弟子を集めることも難しくなったために消滅してしまいました。日本が経済成長を始める1960年代に入ると、武術も人気が出始めて剣道、柔道、空手そして合気道などを習う人の数が増え始めました。武術を習う人口が増えるにつれて、戦後に作られた新しい流派を習う人の数も増え始めました。戦後新たに流派を打ち立てた人たちの多くが自らを宗家と名乗りました。もしその流派が創始者の家族の中で伝承されるのなら宗家で正しいのですが、そうした新興流派の多くでは流派の伝承は家族の中に限らずに家族以外の者へと行われました。そのような場合には宗家と名乗ることがおかしい、あるいは間違いであるのは明らかにもかかわらず、多くの創始者たちが自らを宗家と名乗ったのです。幾つかの流派で行われているように宗師、宗範あるいは主範などすべて総指導者と云う意味での名称が適用されるべきなのです。そして残念なことにこの間違いは世界中でコピーされることになってしまいます。
では外国ではどうなっているか
この50年間に日本で間違って行われてきたことが欧州や米国でもそのままコピーされて行われてきました。柔道や剣道など特定の団体が全てを管理する武術では個人が勝手なことは出来ませんが、柔術や空手など各流派が乱立する武術を学んだ外国人の中には、実力も伴わずに"自分の流派"を作り始める者が現れ始めたのでした。彼らは自分達が学んだ日本人の宗家が技を教えることで少なからぬ収入を得ているのを自らの目で見て、そのまねを始めたのです。勿論その中には本当に技術的に優れた人がいて自分の流派を始めるのに相応しい人もいることを私は決して否定できません。しかしそれはあくまでも例外的な場合でしょう。ともあれどちらの場合にせよ、一つの家族の中で技を伝承するのでない限り宗家を名乗るのは間違いです。外国ではほとんどの場合に技を家族の中で伝承すると云う様なことは有り得ませんから、彼らが宗家を名乗るのはJujutsuをJujitsuあるいはJiujitsuと誤って表記するのと同じ根本的な誤りと言えます。
宗家システムの長所と短所
日本で宗家システムが維持されてきたのには十分な理由が有ります。多くの芸術の分野でそれぞれの独自な技の純粋性を保って次世代へと確実に伝えるには、重要な技の体系を家族の中だけに限って伝承することはもっとも確実な方法です。家族以外の者に伝承されれば自分勝手に技を変更されたり(当人は改善のつもりでもほとんどは改悪となります)、誰彼構わず安直に人に教えたり、犯罪のために使われたりしがちです。
明治時代に創設された現代武道の柔道では宗家制度は採用されませんでしたが、そのために柔道は世界的に広まることになります。ただ一方で、技の純粋性は失われて武道と云うよりは競技スポーツ化してしまい、創始者の加納治五郎先生が目指した武術としての柔道の理念は失われてしまいました。
嘉納 治五郎 講道館柔道創始者(出典:wikipedia)
宗家システムのもっとも重大な短所は、技の伝承を受けるに相応しい人材がいつも家族の中から現れるとは限らないことです。敢えて言えば、家族の中から選ばれて宗家となる人は伝承を受けるに値する力量を備えていない場合が多いことです。
16世紀末にとても有名な芸術家である本阿弥光悦が現れます。彼は元々陶芸家ですが、その作品は現在では国宝級で値段がつけられないものばかりです。彼は他の芸術家がしているように彼の技術を自分の家族の中だけで伝承することにしましたが、一つだけ独特のルールを決めました。つまり技の伝承者は家族の中からではなく、弟子達の中で一番技量に優れたものを選び、彼を家族の中の娘と結婚させて養子に迎えて宗家をする、そういうルールです。弟子の中から天才が現れる確率は家族の中から現れる確率よりもずっと高いことは統計上明らかです。彼は優れた芸術家として宗家制度の欠点を知り尽くした上で、それを補うものとしてこのルールを作ったのです。彼の作ったこのルールは現在でも活きていて、本阿弥家は養子相続で今日までずっと続き、その子孫は現在でも演劇などの芸術の分野で活躍しています。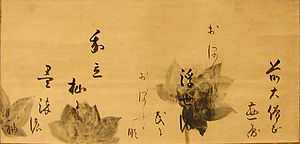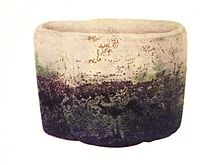 本阿弥光悦の作品 (出典: Wikipedia)
組織が小さい場合にはこのことは特に大きな問題とはなりません。家族の一員で宗家を襲名した者が指導監督する弟子達の数が限られていて、彼らの中から宗家より秀でたものが現れるチャンスはさほど高くは無いからです。組織が大きくなってきたときに深刻な問題が起こります。大きな組織となれば宗家一族は当然裕福となり、一族の構成員は裕福さの中で安易に楽しく時間を過ごす者ばかりとなります。そのような恵まれた環境では才能を持って生まれ、なおかつその才能を幼少よりこつこつと辛抱強く磨く者などめったに現れるものではありません。一方沢山の弟子達の中から才能に恵まれ努力を惜しまないものが現れる確率は遥かに高くなります。組織が大きくなればなるほど、宗家の力量を遥かに凌ぐ弟子の数も一人や二人ではなくなります。当然弟子達もそのことに気付きますから宗家への信頼は薄れて弟子達も離れていきます。大きな組織となった流派が宗家制度を維持する限りはこのような局面が訪れることは防げません。戦後に大きくなった幾つもの武道組織でこのことが起こりました。
しかし唯一つの例外が有ります。それは小さな組織が短い期間で飛躍的な拡大を遂げた場合です。そのような場合では力量不十分な宗家を戴いていても力量十分な弟子達は自分達に相応しい場所を組織の中で見つけることが出来ます。例えば関東支部長となって数百人もの直属の弟子を持ち、"シンボル"として宗家を自分の上に戴く、そのような状況です。勿論力量ある弟子の中にはそれでは物足りなくて自分自身がトップとなるべく組織を離れる人も出てくるでしょうが、大勢に影響は出ません。こうして宗家制度を維持しながら生き延びることが出来る組織規模ですが、私の独断ですが弟子の数5千人を超すほどに急拡大できた場合と考えられます。千人では足りないでしょう。
私の私的な意見に過ぎませんが、こうして組織としては生き延びることが出来た場合でも、力量不足な人を宗家として仰ぐのはやはり適切ではないと考えます。多くの弟子達の手前、宗家はあくまでも技の最高実力者として振舞わなければ体面が保てません。弟子のほとんどや自分自身がそうではないことを知っていながら虚構を演じ続けなければならないのはどう考えても不自然です。戦後生まれた大きな武道団体の一つでは、創始者の家族が管理責任者として組織に君臨して、技の最高責任者は弟子の中から最適な人を選任するという"宗家"システムをとっているところがあります。本阿弥光悦の考えたやり方に近い方法といえます。これならば何の無理も不合理も有りません。この団体は間違いなくあと百年あるいはそれ以上存続するでしょう。
---
合気柔術 逆手道
第二代宗師 倉部至誠堂
website: www.gyakutedo.org/wp
Facebook  Aiki Jujutsu Gyakute-do
At the starting of AIKI Web Course
Cooperating with BAB Japan Co., Ltd., hereby I start AIKI Web Course in order to realize my long-standing desire to let as many as martial arts fans all over the world have the correct knowledge of AIKI and learn how to practice AIKI.

This course consists of
Part 1 as introductory articles, I explain a wide range of knowledge about what AIKI is, which contains 6 lessons.
Part 2 as main articles, for beginners/intermediate level, I explain how to practice AIKI to master. It contains 24 lessons.

The each lessons will be uploaded on BudoJapan website one by one every week.
I hope as many people as possible will be interested in AIKI and become able to practice it by following this course.

AIKI Web Course 25 Lessons