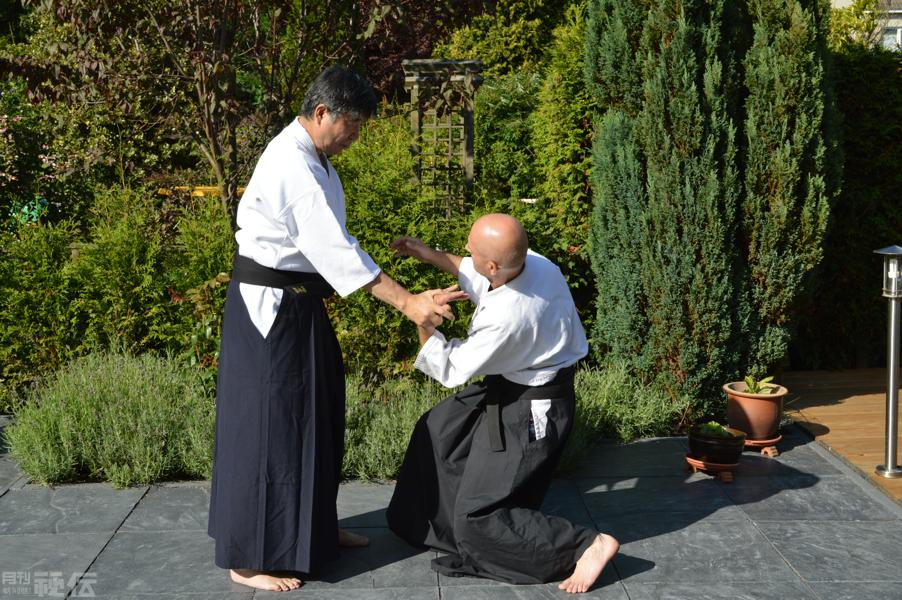 At starting the series of articles by Budo Japan
From this month my two series of articles, 1 series of Budo Essay and 2 series of Jujutsu KUDEN will start by the website Budo Japan which is operated by BAB Japan Co., the publisher of a Japanese martial arts journal "HIDEN".
For the past 30 years, based in Europe, I have been engaged in the spread of Japanese traditional Jujutsu which is said to be an intangible cultural heritage of Japan. In Europe, fighting sports called Jujitsu or Jiujitsu is popular, and the population learning it is probably more than ten times as the population learning Jujutsu in Japan. European Jujitsu is classified into two, one is a traditional European Jujitsu originated from the arts they learned from Japanese Jujutsu masters who visited Europe in the beginning of the 20th century. And the other one called as modern European Jujitsu was created as a simple mixing of Judo and Karate by those who studied both since 1970s when both have become popular in Europe.
Both of them are spelled not Jujutsu but Jujitsu or Jiujitsu, which look strange from a viewpoint of a Japanese because those words are not Japanese. The former has lost a lot of valuable know-how of Jujutsu but the basis is still Japanese Jujutsu and we Japanese still recognize them as a Jujutsu. While the latter is simple power techniques which they added kick and punch to Judo or wrestling techniques, accordingly we Japanese do not recognize it as a Jujutsu. And now both of them have no intercourse with Japanese Jujutsu. The traditional European Jujitsu has lost a lot of delicate and sharp original Jujutsu techniques in decades after the intercourse with Japanese Jujutsu masters had ceased, The actual situation is that the divergence from the original Japanese Jujutsu is getting bigger year by year.
I feel so regrettable on the current situation and have held open seminars in various places for the past 30 years to show people what is real traditional Japanese Jujutsu. As a result, I got the participation of about 30 people in total mostly from the traditional European Jujitsu people up to now, and have been teaching them the essence of Japanese traditional Jujutsu. Every time many martial artists have participated when I held open public seminars. Those participants were surprised by the sharpness of the original Jujutsu and even got a big shock when they saw and experienced Aiki techniques which they had never ever seen before. In spite of these facts, the number of people who came to receive my instruction afterwards was indeed small in spite of the fact I had done all those activity free of charge.
Now I have passed the retirement age, reaching the age of 70, I cannot move my body as I could do before, and the time that I can spend for actual physical instruction decreases year by year. Now, using my remaining limited time effectively I have to transfer real Jujutsu and Aiki techniques as many people as possible. To realize my mission, I have to increase the number of people who have sufficient and correct knowledge about Japanese Jujutsu and Aiki Jutsu, and concentrate my time and effort focusing on those people. As a first step to realize that, I decided to spread correct information on Jujutsu which is not well-known to European Jujitsu people. Fortunately, I received an offer from the editors of HIDEN journal, I decided to start the above two series by their website Budo Japan.
Due to that information spreading activity, I hope I can increase the number of the people who have correct understandings on Jujutsu. Then the chance they can learn real Jujutsu from Japanese Jujutsu masters who have the same mission as I may increase. Hoping it will happen, I start my series of articles from now on.
 10 July 2017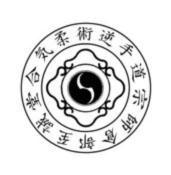 Aiki Jujutsu Gyakute-do
2nd Soshi (Grand Master)
KURABE Makoto SHISEIDO
Introduction
It has been over 100 years since Japanese martial arts, or BUDO, were first introduced in Europe. Since then, BUDO has attracted a great number of martial artists in the West and has made an enormous influence on the fighting sports of the world. One of BUDO, Judo, became so popular around the world that in 1964, it joined the modern Summer Olympic Games in Tokyo. Other forms such as Karate, Aikido, and Kendo have also become popular BUDO worldwide.
In the early expeditions of BUDO missionary history, Japanese masters travelled to the U.K., France, and Germany to introduce BUDO to Europe. Miyake Taro-sensei, Tani Yukio-sensei, and Kawaishi Mikinosuke-sensei are all Jujutsu masters and pioneers of spreading BUDO. At that time in Japan, Judo, derived from Jujutsu, was becoming increasingly more popular. Accordingly, many Jujutsu masters joined the trend, and the presence of traditional Jujutsu dwindled. Some of these masters, however, really loved their art, could not abandon it, and so left Japan in search of new locations to revive Jujutsu. It was through the efforts of these pre-World War 2 pioneers that Jujutsu established a firm foundation with hundreds of followers in U.K., France, Germany, and Poland.

 Miyake Taro

How Jujutsu Attracted the West
There were already many fighting sports in Europe including wrestling and boxing; so, why were so many people attracted to Jujutsu?
First:
Jujutsu consists of Hit, Throw, and Control techniques. As a fighting method, its techniques are complete.
Second:
Jujutsu requires more skill than power. Since it is not meant for games, the difference in the weight of students is not taken into account as a handicap. Europeans saw small Japanese Jujutsu masters easily throwing big European wrestlers and were immediately attracted to the mysterious techniques from the Orient.
Third:
Jujutsu as a BUDO has an excellent curriculum and syllabus such as the DAN degree system with the white or black OBI (belt). Students can always see their skill level and, quite clearly, how to improve. This was not the case for any other European fighting sport.
When the Second World War started, the Japanese masters stopped visiting Europe, hoping their protégés would maintain the Jujutsu techniques they had learned. When the war ended, despite European wishes, the Japanese masters did not return. Back in Japan, most styles of Jujutsu went out of existence. Nearly all of the Jujutsu masters were killed in battle, and the Japanese youth were no longer interested in such an old, traditional BUDO. It reminded them of the militarism which landed Japan in its miserable situation and led to a strong hatred of BUDO. In this way, the traditions of Jujutsu died except for a remaining few followers. Those few survived by teaching their style to a limited number of students. Those survived Jujutsu masters no longer had the willpower or motivation to take missions outside Japan.
Japan's economy eventually recovered, and the nation regained its vitality in the 1970s. Many Judo, Karate, and later Aikido masters went to Europe and the United States to teach their specialties. As with Japan in the past, the major study of BUDO was replaced by these new derivatives of Jujutsu. Nevertheless, a number of Jujutsu practitioners still continued in Europe. Their population had grown much larger than that of their counterparts in Japan, where Jujutsu only existed as a traditional symbolic art. After the departure of the Japanese masters from the West, the study of Jujutsu had continued to develop in Europe. This style has come to be known as European Jujutsu. Unlike Gracie's style, which many do not regard as a traditional Jujutsu, European Jujutsu has a direct link with the original Japanese style and is considered to be descended from the traditional schools.
Learning BUDO in Today's World
Due to the spread of BUDO around the world, its practitioners now number in the hundreds of thousands. In the same spirit, the number of non-Japanese teachers and masters has grown tremendously. In the old days, one could learn BUDO only from Japanese teachers. There were two options for somebody living outside Japan, who wanted to learn BUDO: visit Japan or find a Japanese teacher staying nearby. Since the number of Japanese teachers living abroad was quite small, the best and only practical way to learn BUDO was to visit Japan. But now, there are BUDO schools everywhere.
It is easy to learn BUDO. One simply finds the local school in one's own town and starts BUDO training. There are numerous schools for Judo, Karate, and Aikido in every country. Anyone who wants to learn these BUDO can even find a local teacher with higher Dan degree (e.g. 4th or 5th) without difficulty. So, for those living outside Japan, now is an exciting time to learn BUDO.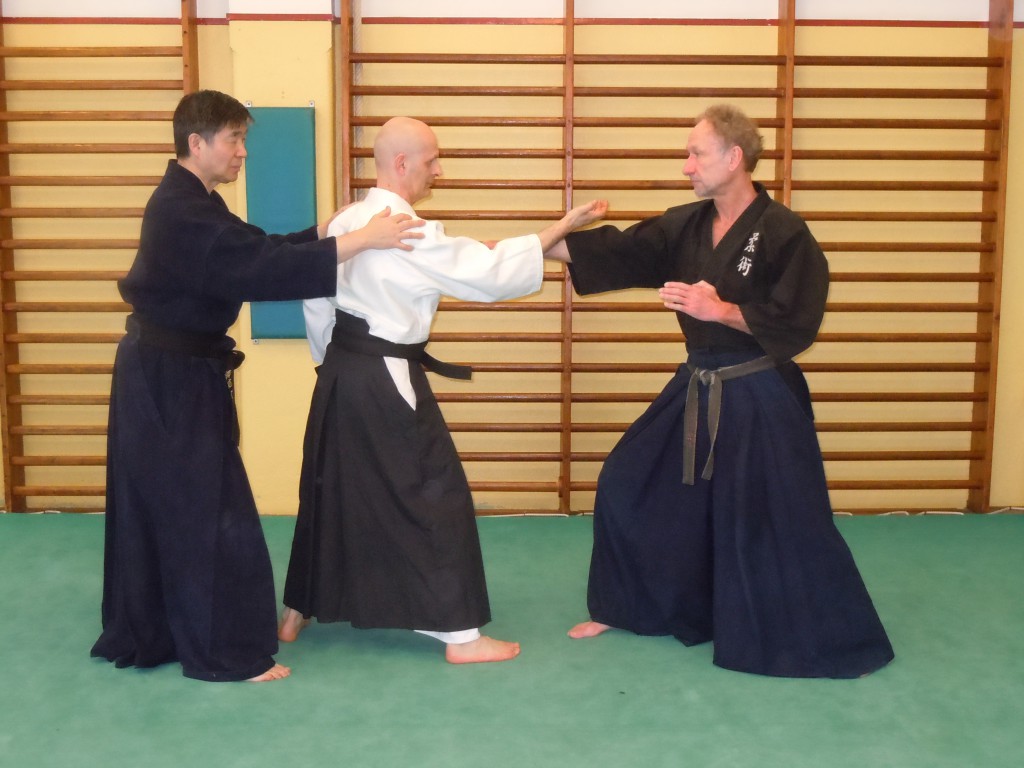 Even in this day and age, however, we still hear wishes to study BUDO under a Japanese master. What is their motive? Do they expect that they can learn something from Japanese teachers that they can not learn from locals? Is it true, or is it just an illusion? I classify that desire into two motives:
They believe that Japanese masters have a technique level higher than that of the local masters. They want to learn BUDO more effectively and believe that Japanese masters enable them to gain a higher level.
They want to focus on the spiritual aspect as well as the physical technique, because they consider it necessary to get spiritual growth to achieve a higher level. They expect Japanese masters to provide a better opportunity for spiritual matters than local masters.
It is interesting that Westerners consider the spiritual aspect so important to achieving a higher level. For the Japanese, this is not the case. Even though we practice BUDO to achieve spiritual calmness, BUDO training is not a goal but a means to achieve this. I believe this is the important key for why it is so difficult for western people to attain spiritual calmness. For so far as they think it is a means to attain higher technique level, they will never find the way to get it.
As for the first motive, fewer people now believe this. In the case of Judo, Western Judo-ka win more matches than Japanese Judo-ka. Consequently, they believe Japanese Judo-ka are no longer as superior as before. They do not feel they need to learn Judo from Japanese masters.
The interesting point is the second motive. Many Western BUDO-ka still believe they can learn excellent techniques which are backed up by a high spiritual calmness only from Japanese masters. This desire shows up often in martial arts movies. The most famous of these films is KARATE KID.
The Ideal BUDO Teacher Described in "KARATE KID"
KARATE KID is one of the best among many BUDO films that describe the teacher-student relationship. The producers of this movie must really understand the idea that excellent techniques can only be mastered by one with high spiritual calmness. We can learn a great deal about the teacher-student relationship from the main characters Miyagi-sensei and Daniel-san.
The model of Miyagi Sensei:
Toguchi Seikichi(Okinawa Karatedo Gojuru Syoureikan)
Miyagi-sensei did not teach Karate to anybody. Daniel-san was the exception. This symbolizes the idea that a real master teaches BUDO only to transfer it to the next generation in the proper way. A master chooses to teach BUDO not just to anybody wanting to learn but only to carefully chosen students whom the master believes has a pure spirit.
Miyagi-sensei did not take any fee from Daniel-san. This indicates that a real master does not aim to profit by teaching BUDO. In reality, not every BUDO master can do so. They should also earn income to maintain their own living, even if only to continue teaching. Instead, real masters should not put it as their first priority to earn profit by teaching BUDO.
Miyagi-sensei did not teach techniques directly. Instead of learning techniques, Daniel-san had to, for example, paint a house wall in the precise way instructed by Miyagi-sensei. Daniel-san had to be fully aware, take notice, and realise what Miyagi-sensei intended to teach him. Students should not wait to be told what to do. They should encourage their mind, pay close attention, and use their full awareness to receive a lesson. 4. Miyagi-sensei treated Daniel-san as his real son. A real Japanese master treats his important students as family members. They are necessary for carrying on the tradition. The crucial task for Japanese masters is to transfer the tradition to the next generation correctly, to proper successors and by proper ways.
After summing up these key points, the benefits to learning BUDO from Japanese masters are now more evident. Thanks to these ideas, I am sure that many people are interested in following this path; however, there is a rather significant problem. Recall that Japanese masters do not teach just anybody but choose their students very carefully. This provokes the following question: Is there still any benefit to learning BUDO from Japanese masters if one cannot be specially chosen as his successor?
To be continued to [Second Half]
---

Text by
Kurabe Makoto Shiseido
Born in 1950. When he was in his 30s, he began learning Gyakute-do Jujutsu, which was derived from Hakkoryu Jujutsu in the 1970s. Just before reaching the age of 40, he moved from Japan to The Netherlands and continued to master and develop Gyakute-do. In October of 2013, after adding the system of Aiki-Jutsu that he developed himself, he transformed Gyakute-do into Aiki-Jujutsu Gyakute-do, and became 2nd Soushi, grand master, of Gyakute-do. After retirement, he left The Netherlands and began promoting Aiki-Jujutsu Gyakute-do both in Japan and in Poland  as his main pursuit. He is also teaching his Gyakute-do to Budo fan in the world via corresponding course.
You can read Original Japanese text here!
外国人武道愛好家のために
「何故日本人の先生から武道を習うのがベストなのか」
本原稿は外国人武道愛好家を対象にして英語で書いた原文を和訳したものです。和訳の際には日本人読者を念頭に置き、原文に若干の修正を施したことを最初にお断りしておきます。
初めに
日本の武道(以降は単に武道と称します)が始めて欧州に紹介されてから既に100年以上が経ちました。その間に武道は欧州の沢山の格闘技愛好家を夢中にしたばかりでなく、世界中にあるさまざまな格闘技に計り知れない大きな影響を与えてきました。そうした武道の代表的な一つ柔道は世界中で大流行し、その結果1964年の東京オリンピックでは初めてその公式競技に数えられるほどになりました。空手や合気道そして剣道など柔道以外の武道もいまや世界中で沢山の人たちに実践されています。
武道の欧州への普及は今から100年も昔、明治時代の後半に幾多の日本人柔術家がイギリス、フランスやドイツへ柔術を伝えるべく渡って行ったことで始まりました。そうした先駆者で有名な方としては三宅多留次先生、不遷流の谷幸雄先生そして大日本武徳会から派遣された川石造酒ノ助先生がいます。当時の武道本家日本では柔術から派生した講道館柔道が勢力を拡大して、既存の柔術界は柔道へ転向する人や道場が増えて、もはや昔日の勢いはなく退潮の一途をたどっていました。一方でそうした柔術の退潮を見るに忍ばず、その可能性を信じる幾多の柔術家たちは日本以外の地で柔術再興を図るべく、新天地を求めてはるばる海を越えて欧州へと渡っていったのです。当然ですが言葉も通ぜず文化も皆目分からない地球の果てに在る異国の地へ、柔術を愛する気持ち一つで渡っていった当時の柔術家たちの意志の強さにはただただ頭が下がるばかりです。これほどの強い意志をもった人は今の日本に果たしてどれだけいるでしょうか。
そうした先覚者たちの努力のお陰で、第二次世界大戦が勃発する前までには、イギリス、フランス、ドイツそしてポーランドで柔術は少なからぬ支持者を得て、確固たる基盤を築いていました。
2.柔術はどのように西洋人の心を捉えたのか
当時でも欧州にはボクシングやレスリングを初めさまざまな格闘技がありましたが、その中に在って柔術はどうやって欧州の人たちの心を捉えたのでしょうか。
第一に;
柔術は投げだけでなく突き、打ち、蹴り更に固め技を網羅し、格闘技として完成された技の体系をもっていた。
第二に:
柔術では力よりも技が活用された。もともと柔術は試合用の競技ではなく生死を掛けて競う武術ゆえ、体重の差などはハンデとして考慮されず、力の差を克服すべく技が最重要視されていました。背も低く体重も軽くて欧州の人から見れば子供のような日本人柔術家が、大男のプロレスラーたちを軽々と投げ飛ばして簡単に捌くのを実際に目にした欧州の人たちは、その東洋の秘儀にたちどころに魅せられてしまったのでした。
第三に:
他の武道と同じく柔術は他の格闘技にはない卓越した指導計画と指導内容、更に黒帯に代表される明快なレベル表示システム(段位制)を持っていた。生徒たちは各人が自他のレベルを明確に認識でき、更に上達のためになすべきことをしっかりと理解できました。このようなことは欧州の他の格闘技ではまったく期待できなかったのです。
その後不幸にして第二次世界大戦が始まり、欧州に留まることを決意したごく僅かの柔術家を除き、大半の柔術家たちは欧州を去り、再び欧州を訪れては来れなくなってしまいました。彼らは日本にあって、遠い欧州で自分たちの教え子たちが正しい伝統と技を守り伝えることをじっと願っていたに違いありません。戦争が終結した後、欧州に残された弟子たちの切ない願いにもかかわらず、彼らの先生たちは二度と再び彼らの前に姿を見せてはくれませんでした。当時日本は敗戦で国土は荒廃し、著名な柔術家は大半が戦死してしまい、生き残った日本人たちは軍国主義の絞り粕のように見られた伝統武道にはもはや興味を示さず、武道は本家本元の日本でまさに死滅の一歩手前ともいえる悲惨な状態にありました。僅かに残った柔術の伝承者たちも、何とか流派が絶えない様に自分の身の回りで普及活動をするのが精一杯で、外国へ教えにゆく余裕などまったく無かったのです。
そして年月が経ち戦後から25年が過ぎて高度経済成長によって日本が豊かさと活力を取り戻した1970年代、多くの柔道家、空手家そして少し遅れて合気道家たちが自分たちの武道を普及させるために次から次へと欧州や米国へと渡って行きました。その頃の日本では、武道の中心は柔術などの古武道からそうした明治以降に発展した現代武道に取って代わられていましたが、欧州では昔ながらに古式柔術を習い続ける人たちがかなりの人数で残っていたのです。本家の日本では象徴的な存在(古典芸能)と化してしまった柔術が、先人たちの努力が実って欧州の地では大きな勢力として残っていたのでした。戦争のため日本から先生が教えに来てくれなくなってから、彼らは嘗て教わったことを反復し、分からなくなったところは自分たちなりに工夫して補完しながら柔術を保存したのです。こうして欧州で再興した柔術を私たちは日本の伝統柔術(古流柔術)と区別してヨーロピアン柔術と呼んでいます。一方ブラジルで柔道から派生した格闘技がブラジリアン柔術と称されますが、これは柔術とはとても呼べないラフな格闘技であるのにたいして、このヨーロピアン柔術は日本の伝統柔術と直接に繋がっているために正統な柔術の一派と看做されています。
現代での武道の学びかた
武道が世界中に広がった今日では、武道を習うもの教えるものは日本以外でも実に沢山の数を数えられるまでになりました。柔道など本家の日本を遥かに上回るものもあるくらいです。その結果、武道を教える外人の先生の数も数え切れないほどに増えました。その昔では外国人が武道を習おうとすれば、日本人の先生から習うしかありませんでした。当時外国に住んでいる人が武道を習おうとすれば、自分の近くに住んでいる日本人の先生を見つけるか、日本へ修行に訪れるか、そのいずれか一つの道しかなく、外国で暮らしている日本人武道家の数は限られていたので、修行のため日本を訪れるのが唯一実際的な武道習得方法でした。しかしいまや武道を教える道場は世界中に溢れていて、どこの国にいてもたやすく武道を習うことが出来ます。柔道や空手そして合気道の道場はどこの国でもそこら中に在って、そうした地方の町道場ですら4段や5段といった高段者の先生が教えています。現代は日本以外に住む武道愛好家にとってはまさに天国となりました。
しかしそうした状況となっても、「武道を習うのなら日本人の先生から」という言葉を外国人の武道愛好家たちからよく聞きます。彼らの意図するところはいったい何なのでしょうか。彼らは日本人の先生から教わるほうが自分たち同国人の先生から教わるよりもうまく上達できると信じているのでしょうか。それは果たして真実なのでしょうか、それとも彼らの単なる幻想に過ぎないのでしょうか。
そうした彼らの願望を私は以下のように2つに分類してみました。
彼らは、武道をより効率よく習得するには、本家の日本人の先生から習うのが一番と信じています。彼らは"効率よく"(要するに外国人が好きな「短期間かつ少ない練習量でより高いレベルへ到達できるように」という意味)武道を習得したいという願望が強く、それを満たしてくれるのが日本人の先生から習うことだと信じている。
彼らは武道を技術的な面だけでなく精神的な面もからも捉えていて、高い技術レベルへと到達するには精神的な修養を積むことが必要不可欠と考えている。そして精神修養を図るには現地人の先生ではダメで、日本人の先生から習わなければいけないと信じている。
西洋人たちが武道における精神修養を、技の上達を促進するために不可欠な要素と考えていることは興味深い。われわれ日本人にとっては、武道の鍛錬は人間としての完成に不可欠となる精神の調和を達成するためで、武道に秀でるようになることは決して目的ではありません。西洋人たちにとって日本式の武道修行が耐えがたく、厳しく、そして彼らの理解しにくいものとなっている背景には、まさに以上の点が原因となっているのではないかと私は考えます。彼らが技の上達のために精神修養をやるという考えから抜け出せない限り、武道を真に理解することは困難でしょう。
最初の動機に関しては、それを信奉する人は今ではほとんどいないでしょう。例えば柔道を例に取れば、現在国際大会で優勝するのは日本人よりも外人のほうが圧倒的に多くなっていて、日本人柔道家は嘗てのような特別な存在ではなくなってしまいました。一般の柔道修行者たちにとって、特に日本人から柔道を習う必要はまったくなくなりました。 
興味深いのは第二の動機です。ほとんどの外国人武道家は依然として、「日本人の先生からのみ、高い精神性に裏づけされた最高度の技を教えてもらえる」と信じています。彼らのこうした願望はしばしば武道映画に表現されますが、その一番有名なものが「空手キッヅ」でしょう。
映画「空手キッヅ」に見られる理想的な武道の先生
武道における師弟関係を描いた外国製の映画の中で、この「空手キッヅ」は出色の出来です。この映画の製作者は、「高邁な精神に裏付けられた者だけが、その結果として武道の技を極められる」という理念を非常によく理解しているに違いありません。登場人物の宮城先生とダニエルさんの二つのキャラクターから、武道における師弟関係のあり方に就いて私たちは多くのことを学ぶことができます。
1  宮城先生は不特定多数の弟子をとることをせず、ダニエルさんは彼のめがねにかなった唯一の人で、その結果弟子にしてもらった。
   このことは、武道の達人が弟子を取って教えるのは、その技を次世代に適切に伝承するためだという理念を象徴化しています。達人はその技を習いたい人誰にでも教えるのではなく、純粋な武道精神を持ったものだけを慎重に選んでその技を伝えるものなのです。それがその流派を適切に後世に伝えることにほかならないからです。
2  宮城先生は無料でダニエルさんを指導した。
   このことは、本当の達人は利益を得るために武道を教えたりはしないということを示しています。勿論現実には達人といえども生きていくために収入を得なければならないのは確かです。従って月謝をとって弟子を教えることは止むを得ません。これは弟子を教えるのに際して収入を得ることを決して第一優先とはしない、という意味に捉えるべきでしょう。この例として、名古屋で尾張貫流槍術を教えている春風館の加藤先生は「入会金、月謝など一切無用」と断言されていますが、武道指導者として正に理想的な姿勢だと深く敬服する次第です。現実にはこうした立派な方ばかりではなく、洋の東西を問わず、両目が円マーク{\x\}やヨーロ・マーク{€x€}と化した金銭第一主義の指導者が少なくないのは残念です。
3  宮城先生はダニエルさんに技を教えるに際して、直接的な指導方法を採らなかった。
   当初ダニエルさんは空手の技を教わる代わりに宮城先生の家の塀のペンキ塗りをさせられました。ダニエルさんは宮城先生が空手の突きや蹴りの技を教える代わりに何故ペンキ塗りをさせるのか、自ら考えなければなりませんでした。例えその意味が理解できなくとも、宮城先生を信じて言われたことを実行していくだけの姿勢が求められたのです。この例のように日本人の先生から教わる場合、弟子には先生が意図するところを察する鋭いアウエアネス(気付き)が要求されます。
4  宮城先生はダニエルさんを自分の息子のように扱い、大切にしている車までプレゼントした。日本人の先生は大切な弟子を自分の子供として遇します。彼らは大切な伝統を受け継いでくれる貴重な存在だからです。達人にとって一番大切な課題は、自分が先生から受け継いだ伝統を正しく適切な方法で適切な後継者へと伝承することなのです。ですからそれを託す弟子は先生にとっては自分の子供とも言える大切な存在となります。
以上の要点が把握できれば、日本人の達人から技を習う意味、有益性がはっきりとしてきます。そして多くの外国人武道家が日本人の先生から技を習いたいと希望するに違いありません。ただしそれには一つ重要な問題があります。ポイントの1番目を思い出してください。達人は希望者の誰にでも技を教えるものではありません。つまり達人は教える相手を注意深く選別するのです。特に達人のめがねにかなって後継者と看做してもらえたら、全てを無償で伝承されるという大きな幸運に巡り会えることになります。
しかしこのことから次の疑問が生じます。
「後継者として認められなくとも、日本人の先生に就いて技を習う意義は果たしてあるのか」(後編に続く)
At the starting of AIKI Web Course
Cooperating with BAB Japan Co., Ltd., hereby I start AIKI Web Course in order to realize my long-standing desire to let as many as martial arts fans all over the world have the correct knowledge of AIKI and learn how to practice AIKI.

This course consists of
Part 1 as introductory articles, I explain a wide range of knowledge about what AIKI is, which contains 6 lessons.
Part 2 as main articles, for beginners/intermediate level, I explain how to practice AIKI to master. It contains 24 lessons.

The each lessons will be uploaded on BudoJapan website one by one every week.
I hope as many people as possible will be interested in AIKI and become able to practice it by following this course.

AIKI Web Course 25 Lessons