» At the starting of AIKI Web Course
【AIKI Web Course Part 2】
Lesson 13 - Advanced tech. by the Waving method #1
These advanced techniques using the Waving method will be effective reacting techniques against the opponent's hitting attack.
AIKI Hane Kaeshi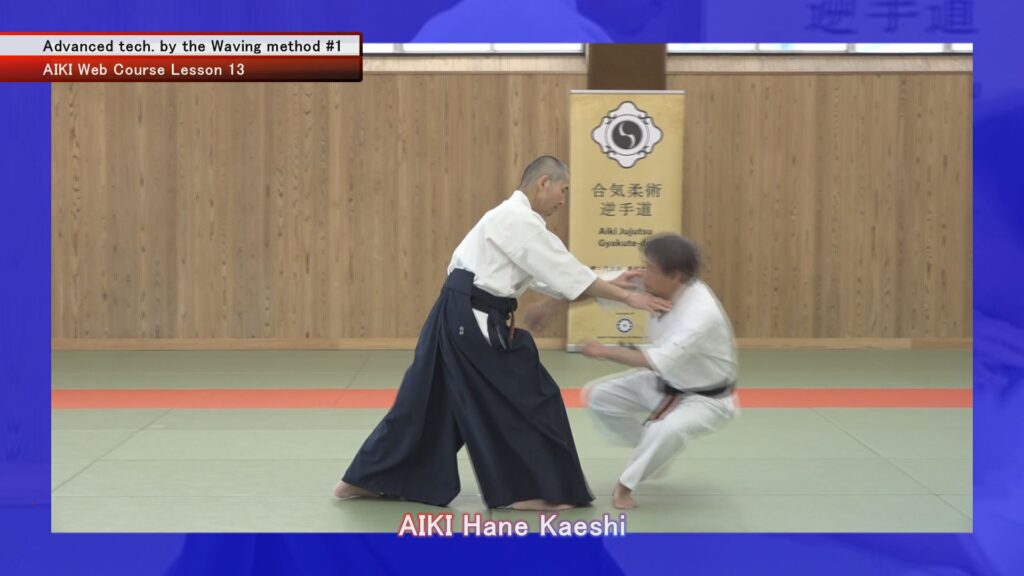 A and B stands by face to face with a distance.
A…Defender
B…Attacker
a・B steps in with right foot and attacks A by middle height poking with right fist.
b・In the same timing A steps in with right foot and blocks B's shoulders with both hands from front.
c・A bounces back B's both shoulders by waving (spring) motion.
Important point…Proper timing and instantaneous spring motion.
There two important points in this technique which are the timing to block the opponent's shoulders and how to accurately reproduce the spring motion in an instant.
1
How to make a proper timing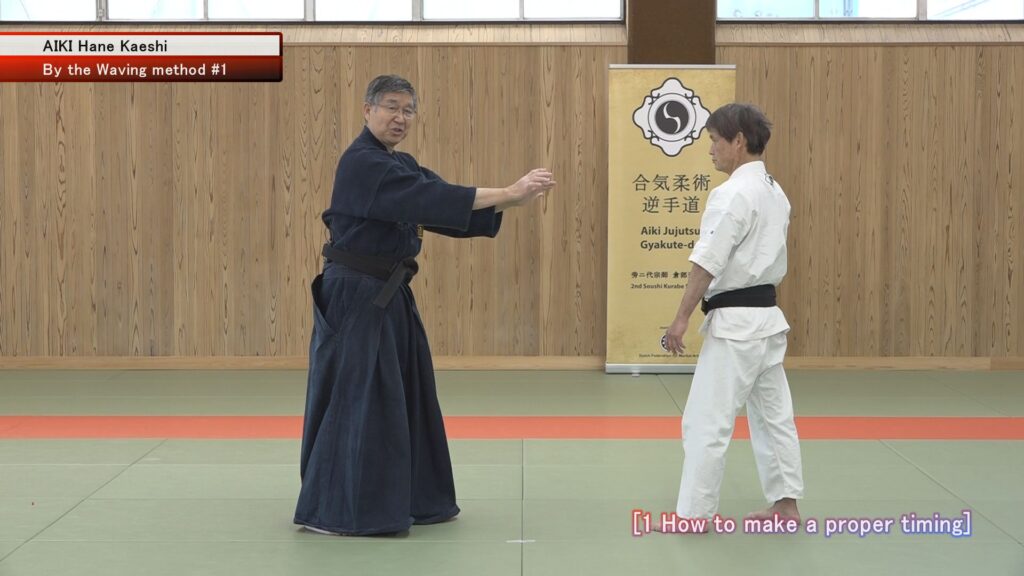 As for the timing to block the opponent's shoulders, be sure to accurately capture the timing just before the opponent's body stops. Neither too early nor too late.
In order to realize this timing, please practice many times in slow motion. Once you get the timing right, gradually increase the speed until you reach the speed of the actual movement.
2
Practice using soft spring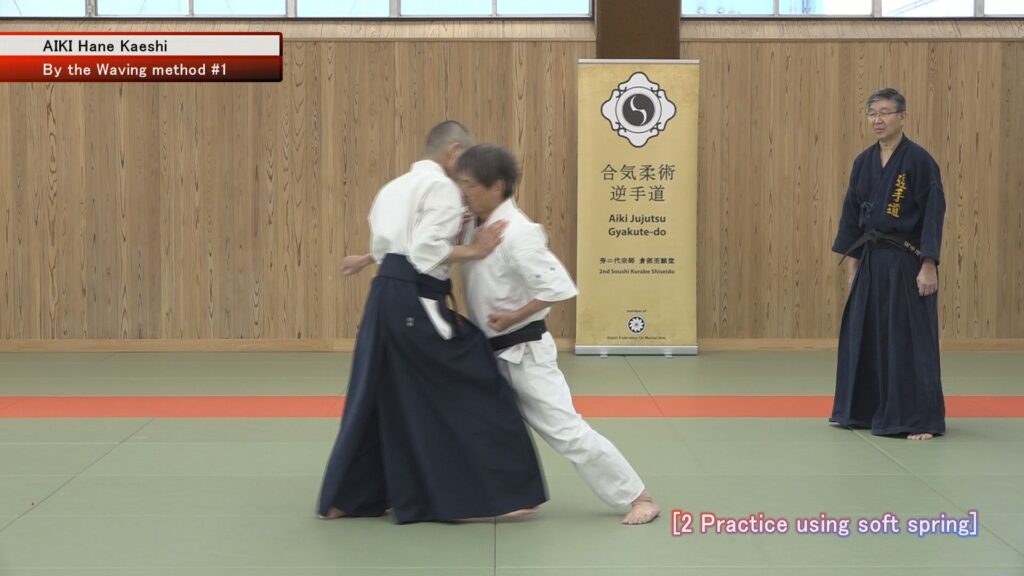 In the beginning, the spring motion should also be practiced in slow motion with large amplitude and soft movements. And as you get used to it, gradually change to a stiffer spring with smaller amplitude.
It is the goal that the moment your hands hit your opponent's shoulders, your opponent should be bounced backwards.
Summary of Lesson 13
This technique is one of the techniques master Gozo SHIODA of Yoshinkan Aikido was good at. It can be said that this is an example of the usefulness of AIKI Uke, which can be done both blocking the opponent's attack and attacking him back together in the same moment.
For those who don't understand the method, it must have looked like a magic trick that just blocks the opponent's shoulders and immediately bounces him backwards.
In addition, master SHIOTA also showed off a technique in which at the instance the opponent's hands touched both of his shoulders he bounced him backwards.
This technique requires much more instantaneousness, making it a more difficult technique than the case explained in this chapter.
The world's first epoch-making AIKI course!
Learn AIKI by a Combination of
Videos and Articles!!
» Instructed / Supervised by KURABE Shiseido