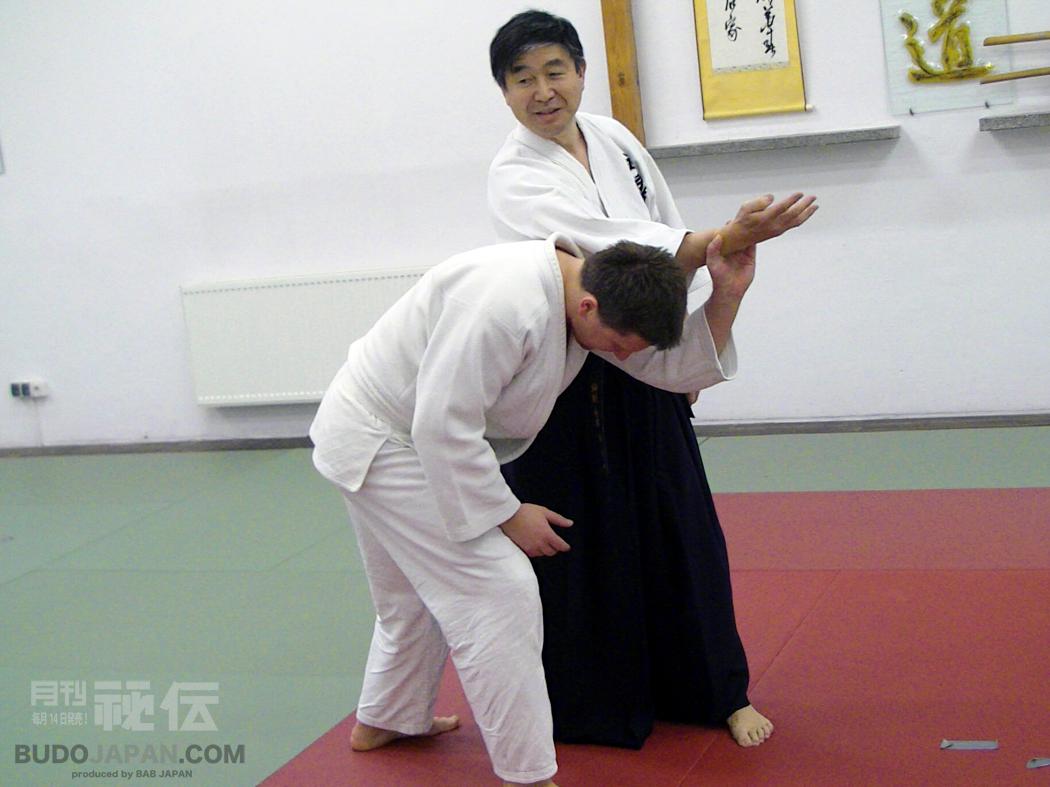 Jujutsu and Jujitsu have different meanings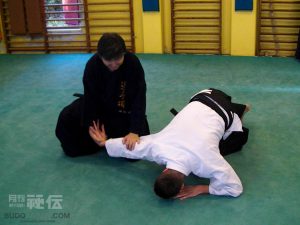 There sometimes occurs a discussion among non-Japanese Jujutsu practitioners about which is correct, Jujutsu or Jujitsu, or the other versions such as Ju-Jutsu, Ju-Jitsu, Jiu-Jitsu, etc. Such discussion could never occur among Japanese Jujutsu-ka (Jujutsu exponents) because for us, only Jujutsu is correct. Not many but there are several martial arts named as ~jitsu same as Jujitsu. All of those which have name of ~jitsu seem like Japanese martial arts, or they claim those have Japanese origin. From the point of view as a Japanese person, there is a simple way to recognize which is real Japanese origin among them. By its naming, if it has a naming such as XXX-jitsu, it is surely not of Japanese origin because the Japanese word "Jitsu" (実) means real, truth, seeds, etc. and "Jutsu" (術) means arts. For instance, "Jujutsu" is written 柔術, which means arts of soft techniques, and "Jujitsu" 充実means enrichment, fullness, substantiality, etc.
Just as an example, there is a system named X-jitsu which is popular in Europe and recently it was introduced into Japan. When they established their branch organization in Japan they renamed this system by taking away "jitsu" and just used X without jitsu. I can easily imagine why they had to change the name, because if they keep its original name as X-jitsu, it sounds strange enough that almost all Japanese would start to doubt its merit. Accordingly, they had to decide whether to change jitsu to jutsu or just erase it completely and name it "X" to be accepted in Japan, although it is still strange enough as a name of Bujutsu for us.
How and where this wrong spelling Jujitsu occurred ?
The first Japanese martial arts introduced into Europe (i.e., outside of Japan) was Jujutsu. It was in the beginning of the 20th century. At that time Judo (which is derived from Jujutsu) had been becoming a major Budo (martial arts of Japan) because of its rational and systematic teaching method and competition. Many Jujutsu people had been converting from Jujutsu to Judo but there were a few who did not want to join this new Judo which was recently created by Master Jigoro KANO, based on the traditional Jujutsu, so they went over to Europe (i.e., U.K., France, etc.) to search for a new place where they can introduce their Jujutsu to allow it to survive. They showed their miracle techniques to European people by which they defeated much bigger wrestlers than themselves, and those small Japanese Jujutsu-ka attracted a lot of fighting system enthusiasts in Europe. Mainly they taught their Jujutsu in London and Paris, so many people came to those two cities from all over Europe to learn their miracle techniques.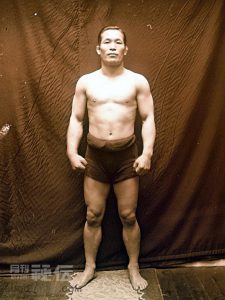 The most of those Japanese Jujutsu-ka came from outlying areas far from big cities in Japan, so they might pronounce Jujutsu as Jujitsu with their dialect, although they wrote Jujutsu in Japanese characters. And/or their students might have misheard their teacher's pronunciation as Jujitsu. Regardless, those Japanese Jujutsu-ka taught their European students only verbally but not by text due to their poor English. In whichever case, the contacts between those Japanese teachers and European students at that time were not long nor deep enough and that mistake (i.e. spelling mistake) arose without correction by their Japanese teachers. No more than 10 years had past since those Japanese Jujutsu masters came to Europe and started introducing Jujutsu, some of them came back to Japan or went over to the U.S.A. to explore new activities. Following this, the second world war occurred and any contact between those Japanese Jujutsu teachers and their European students was lost. After the war, although they wished their teachers would come back to Europe to teach them Jujutsu again, those teachers never came back to Europe because most of skilled Jujutsu masters were killed on the battle field and Jujutsu itself had nearly disappeared in Japan due to few masters being left and even fewer students. Accordingly, the European students had to continue their training without teachers and during that time many important secrets and deep knowledge was lost. Also, it could be explained that not all the deep knowledge was transferred to them due to such a short period of instruction and contact. This is what we call traditional European Jujutsu, although they spell it as Jujitsu. Although that Jujitsu does not have a lot of important deep knowledge they still carry the basic system of real Japanese Jujutsu, so we recognise those Jujitsu as a part of real Jujutsu. When they re-learn important deep knowledge from Japanese masters they finally notice their wrong naming and shall start using correct naming as Jujutsu. I am very happy to find that several Jujitsu organizations in Europe changed(corrected) their name to Jujutsu and many did in Indonesia, either.
Further degeneration of European Jujitsu (Jujutsu)
In early 1970s Japanese Budo has started becoming popular outside of Japan because Judo was becoming well known world wide. Then many Judo masters went abroad to introduce Judo. Then after, Karate followed Judo. Some, or many of the people outside Japan who learned Judo and Karate started creating new fighting system which is a simple mixture of Judo and Karate and started using the name of Jujitsu for their own newly-created fighting system. From old books or film, they knew the forbidden Judo techniques (i.e., banned from competition) which were transferred only to high ranked Judo-ka as a residue of their origin, derived from Jujutsu. And those people preferred such techniques because those are more effective and practical for the real fight than normal Judo techniques. From the point of Japanese Jujutsu-ka such a newly created fighting system is not regarded as Jujutsu because they do not have any important and essential deep knowledge but more power techniques like wrestling. We call such a system as new European Jujitsu.
Traditional Japanese Jujutsu ->by losing a lot of knowledge -> traditional European Jujitsu -> by degeneration -> new European Jujitsu
Reaction when Jujitsu people in Europe encounter traditional Japanese Jujutsu
According to my 27 years experience in Europe, the reaction which Jujitsu people might have when they encounter real Jujutsu are the three cases as described below.
1st
They simply think it is a different system and cannot understand the worth of real Jujutsu. This reaction is taken by most of the new European Jujitsu people. This is because their system consists of a simple mixture of Judo (including forbidden, or techniques banned in competition) and Karate, having few real Jujutsu techniques. So they cannot notice the worth of real Jujutsu's knowledge.
2nd
They notice the difference immediately and can evaluate the worth of real Jujutsu's knowledge but they pretend they did not see and try to distance themselves to avoid further contact with real Jujutsu (i.e. real Jujutsu-ka). By my experience 8 out of 10 people of traditional European Jujitsu behaved like this. They carry real Jujutsu techniques which their former generations had learned from Japanese sensei around 100 years ago. Although much of the important knowledge has been lost, or these were not transferred from the beginning at all, they should notice its worth by understanding they could perform many techniques much easier with this real knowledge. But their pride blocks them to ask the others for the instruction, considering their well established status with hundreds students or more, including a lot of black belts, and they simply want to keep their situation as it is.
3rd
Same as the 2nd case. They immediately understand the worth of real Jujutsu with full important knowledge and start wishing to master such knowledge which can make the level of their existing techniques much higher. By my experience this is the case for 2 out of 10 traditional European Jujitsu people. For them their name/status as "master of Jujitsu" is not so important than to master real knowledge and to become a real Jujutsu-ka.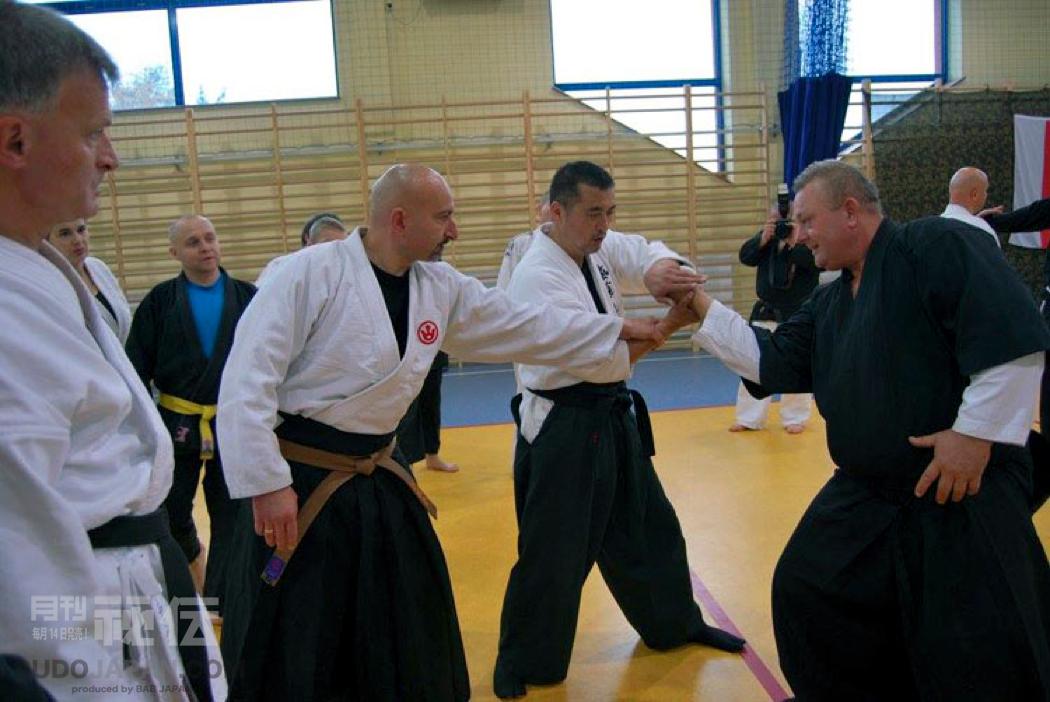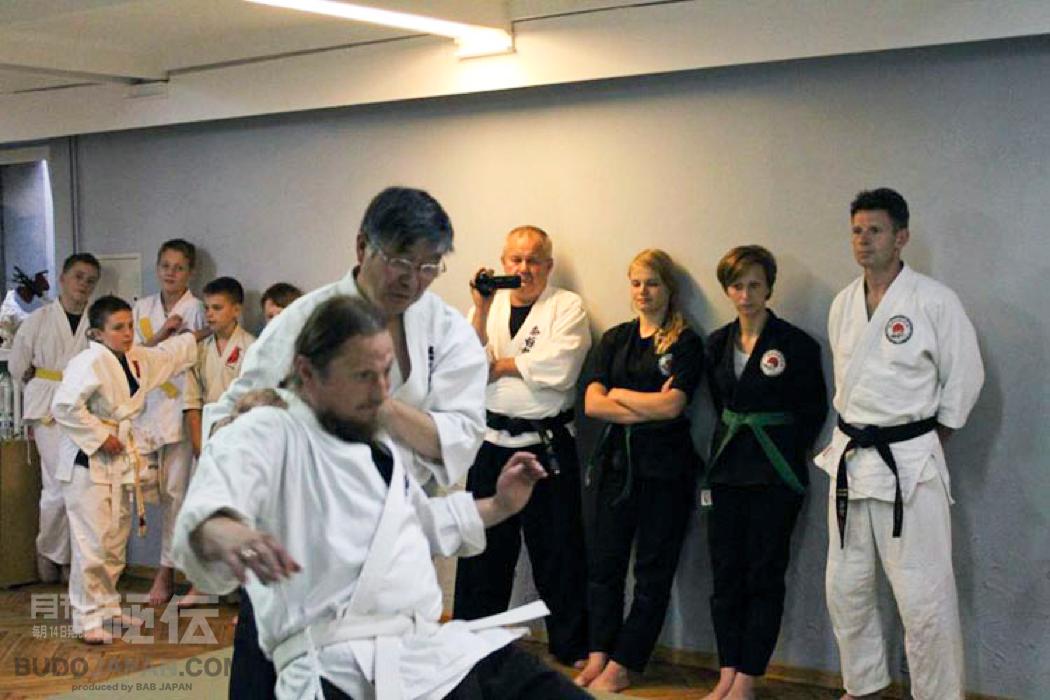 Future development
It is recent tendency that more people in Japan have started getting interest in Jujutsu and accordingly, the number of Jujutsu-ka has been increasing. We cannot imagine now that it had just about disappeared from Japan after the end of the second world war. As the population grows the number of Jujutsu masters who go abroad to teach Jujutsu also has been increasing. Thanks to those Jujutsu masters' effort, the chance that European people encounter real Jujutsu is now increasing and every year the number of European people who learn Jujutsu is also increasing. The difference between Jujutsu and "Jujitsu" is so apparent that everybody can see it, and accordingly, more and more people want to learn real Jujutsu over Jujitsu. So, it is just a matter of how long it will take real Jujutsu to become the major style, or even only form of Jujutsu practiced.
Besides, there is one more clear benefit to learn real Jujutsu. Not all, but many of the Jujutsu styles have an "Aiki" component. Thanks to the effort of martial arts journalism both in Japan and especially in the U.S.A., many people now know Aiki Jutsu, which was known only by a limited number of people 30 years ago—even in Japan. In Europe many Jujitsu styles call themselves Aiki Jujitsu without knowing even a bit of Aiki techniques. They do not even know real Jujutsu techniques, so how can they know authentic Aiki techniques which are classified as the highest stage of Jujutsu technique. So, if people want to learn Aiki, they have to choose to study real Jujutsu, not Jujitsu. They do not have any other options.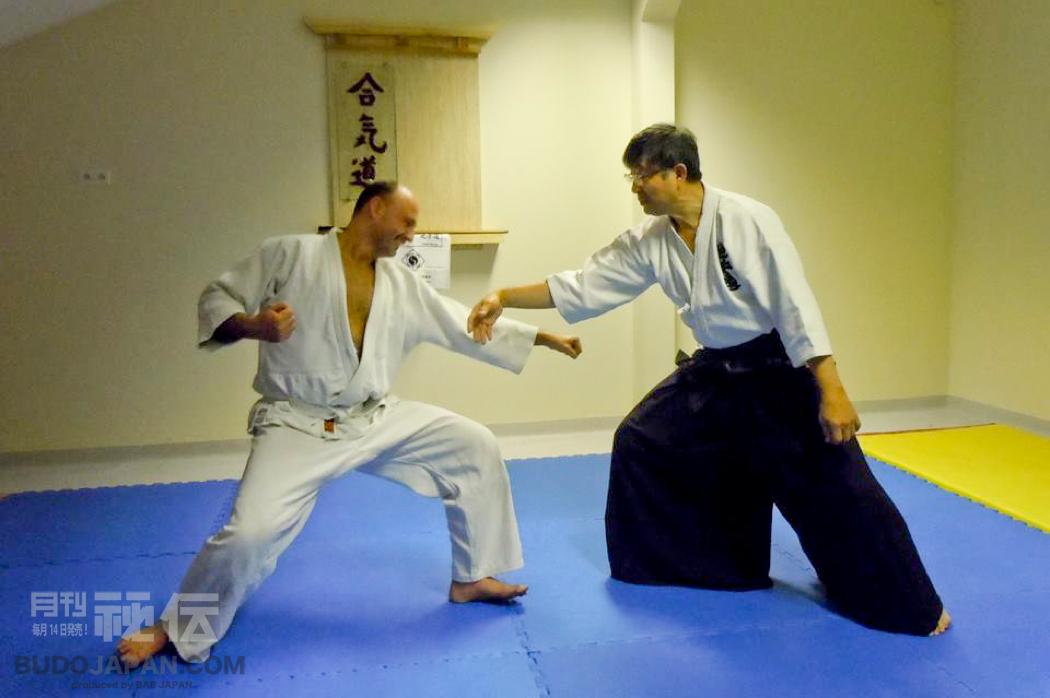 At the end of this article, I would like to express my thanks to Mr. Andrew Bryant 2nd Dan Gyakutedo, my Jujutsu student in the U.S.A., for his big effort to have corrected my Japanese English to formal English.
---

Makoto KURABE – SHISEIDO
representative of
AIKI JUJUTSU GYAKUTE-DO
website: www.gyakutedo.org/wp
mail: apply@gyakutedo.org

Text by Kurabe Makoto Shiseido
Born in 1950. When he was in his 30s, he began learning Gyakute-do Jujutsu, which was derived from Hakkoryu Jujutsu in the 1970s. Just before reaching the age of 40, he moved from Japan to The Netherlands and continued to master and develop Gyakute-do. In October of 2013, after adding the system of Aiki-Jutsu that he developed himself, he transformed Gyakute-do into Aiki-Jujutsu Gyakute-do, and became 2nd Soushi, grand master, of Gyakute-do. After retirement, he left The Netherlands and began promoting Aiki-Jujutsu Gyakute-do both in Japan and in Poland  as his main pursuit. He is also teaching his Gyakute-do to Budo fan in the world via corresponding course.
---
武道エッセイ

第十回 ジュウジュツあるいはジュウジツ、正しいのはどれ?
(※日本語版で翻訳版ではないので英語版との多少の違いが有る事をご了承ください)
日本語ではジュウジュツとジュウジツでは意味が違う
 柔術をアルファベットでどう書くか、Jujutsu, Jujitsu あるいは Jiujitsu、これは日本以外の柔術ファンの間でしばしば論議となることですが、日本では論議の対象とはなりません。なぜならJujutsu以外はすべて正しくないからです。日本語でJujutsuは柔らかい術、Jujitsu は充実という意味になります。Jujitsu以外にも~jitsuと書く武道は多くは有りませんが幾つか有ります。そしてそのように名乗っている武道/武術はすべて日本伝来のものだと主催者は主張しております。がしかし、それは正しくは有りません。日本伝来のものかそうでないかを簡単に見分ける方法が有ります。~jitsuと書かれていればそれは正しい日本語ではないので従って日本伝来のものでは有りません。
 その一つの例ですが欧州や米国で人気を得ている武術の一つに"K"jitsuというのが有ります。最近その支部が日本にも開設されたようですが、海外と同じように"K"ジツと名乗らずにjitsuの部分を削除して単に"K"と名乗っています。それはそれで武術の名称としてもかなりおかしいのですが、"K"ジツと名乗ればもっとおかしくあるいは怪しげとなるので、日本でも受け入れられるように"K"ジュツと変えるかあるいはジツを削除するしかなく、ジツを削除する方を選んだのだと推察いたします。
ジュウジツという誤った記載はどうして起こったのでしょうか?
 最初に海外へ紹介された日本の武術は柔術で、それは20世紀初めの事でした。当時日本では古流柔術を本に加納治五郎先生によって創設された柔道が、その合理的な技の構成と試合方法から従来の柔術を凌駕して、沢山の柔術家が柔道へと転向して柔術は存亡の瀬戸に立たされていました。そのような中で柔道に飲み込まれるのを良しとしない数人の柔術家が柔術の再興を目指して海外、パリやロンドンへとやってきました。欧米人から見れば子供のような体格の柔術家たちが彼らよりはるかに大きなレスラーたちを投げ飛ばすのを目にした欧州の格闘技ファンたちはたちまちその技に魅せられて、フランス、英国だけでなくオランダ、ドイツそしてポーランドなど欧州各地から柔術の技を学ぶために、日本から来た柔術家が根拠地とするパリやロンドンへとやってきたのです。
 日本から欧州へと渡ってきた柔術家は東京などの大都会ではなく地方出身者が多かったため、彼らの方言から柔術をジュウジツと発音した、あるいは彼らのお弟子さんたちが先生の発音を間違って聞いてジュウジツと覚えてしまったか、ともかく文字ではなく言葉を使っての指導であったために起こった間違いでした。いずれにしてもそれらの日本から来た柔術家と現地のお弟子さんたちとの接触は十分に長くあるいは深いものではなく、こうして生じた記載ミスは直されないままに放置されてしまいました。
 欧州を訪れた柔術家たちですが、あるいは日本へ戻りあるいは更なる新天地を求めて米国へ渡っていきました。そうこうしている間に第二次世界大戦が勃発してしまい、日本の柔術家と欧州に残された弟子たちとの接触は完全に閉ざされてしまいました。彼らは自分たちの先生が戻ってくるのを待っていましたが、戦争が終わっても日本人の先生たちはもう戻ることは有りませんでした。ほとんどの柔術家は戦場で命を絶たれ、戦争後の日本では教えるほうも教わる方も人が居らずに柔術は絶滅の危機にあったからです。
 欧州に残された柔術家たちは、したがって指導者無しに自分たちで技の練習を続けていくしか有りませんでした。そのうちに大切な技の要領を一つまた一つと失伝し、あるいはもともと十分な知識が最初から伝授されていなかったために、欧州の弟子たちが自分たちで作り上げていった柔術は多くの大切な技のエッセンスを無くした柔術もどきとなってしまったのです。この柔術を私たちは欧州柔術と呼びます。重要なノウハウは失ったものの彼らの技自体は基本的には柔術の技であるので、私たちは欧州柔術を一応日本伝統の柔術の一部として認めています。
 こうした欧州柔術家たちが本来の日本の柔術と邂逅すると、初めて自分たちがこの百年間で失ったものの重大さに気が付き、本来の柔術の技を改めて初心に帰って習おうとする人が出てきます。そして同時にジュウジツと呼んでいたことの誤りにも気が付きジュウジュツと書き改めていくのです。このような動きが近年欧州の一部そしてインドネシアで沢山みられるのを私は大変嬉しく思います。
欧州での柔術の更なる劣化(改悪)
 日本に経済力が付いて日本人が世界で活躍し始めるようになった1970年代には、日本の武道も世界中に広まり始めて、多くの柔道家や空手家が指導のために世界中に渡りました。日本武道に強い関心を抱く人の数も増えて、柔道や空手だけでなく合気道、剣術、忍術、弓術などが続々と紹介されていきました。面白いことにこれ以降に紹介された日本の武術は~ジツではなく必ず~ジュツと記載されるのです。これはこれ以降の武術がその指導は言葉だけでなく文章でも行われたために、百年前に起きたようなスペルミスが起きる余地がなかったためです。
 1990年代以降になると、日本の武術家たちから柔道や空手を習った欧州の人たちで、空手と柔道とを単純に組み合わせてより実践的な格闘技を作り出す人たちが次々と現れ始め、彼らはそうやって自分たちが編み出した格闘技をジュウジツと名付けたのです。柔道の高段位者だけが習う講道館護身術というものが有ります。これは加納治五郎先生が自ら習った古流柔術の技の一部を残したものですが、柔道や空手の組み合わせに更に講道館護身術まで加えてジュウジツ技を制定するオランダ・ジュウジツ協会のような団体も現れます。彼らは本やビデオから日本人柔術家の演じる技をコピーし、次々に自分たちの技のレパートリを増やしていきました。先生から正規に習って会得した技ではないので、柔術本来が持つ精細な切れなどは一切なく、投げ技もレスリングのような力技だけで、とても柔らかい術などとは呼べず、硬い術、硬術とでも呼ぶべきものです。私たちはこうしたジュウジツを新欧州柔術と読んで、日本古来の柔術とは認めていません。
 伝統的な日本柔術―>多くの極意を失伝->欧州柔術->改悪->新欧州柔術
欧州の柔術家たちが日本の本物の柔術に邂逅(遭遇)した際の反応は?
 私はオランダに27年間暮らし、その間に柔術をオランダを初め、ベルギー、ドイツそしてポーランドの人たちに教えてきました。彼らが日本本来の柔術に邂逅した際の反応の仕方は以下の3つにはっきりと分かれます。
ケース1
 これは大半のあるいは全てと言っても良いのですが新欧州柔術の人たちが取る反応で、私が演じて見せる柔術技の意味が理解できず、要するに少しの力で相手を崩して投げたり制したりする重要さが分からず、自分たちの技とは違うものだと受け止めて興味を示しません。要するに相手を強烈に突いたり蹴ったりした後に豪快に投げて最後にとどめを刺す、彼らの基本的な技とは本質的に違うから興味が持てないのです。
ケース2
これは欧州柔術の人たちで、大体10人に8人が示す反応です。彼らは私の技を観た途端に、それが自分たちの技よりもはるかに優れているのに気が付きます。彼らは平素練習していて自分たちの技が実際には十分に効かないことをよく理解しています。例えば相手が真剣に抵抗してきたら崩すことも投げることもままなりません。仕方がなく彼らはその状況を乗り越えるために当身を多用します。当身をこれでもかと何回も入れて相手がひるんだ際に技を掛けるというわけです。ところが私の技では当身なしでいきなり相手を崩して投げているのが彼らにはわかります。当然強い興味を持つのですが、あえてその気持ちを表に出さないように努めて無関心を装います。要するにすでに欧州柔術で5段以上あるいは10段の高段位を持って多くの黒帯を弟子に持つ自分の柔術指導者としての体面を守ろうとするのです。本物の柔術の技は自分達が教えている技とは違うことを認めてしまうような真似は、多くの弟子たちの手前絶対に出来ないのです。ですから本来の柔術技を目の当たりに見ても、ひたすら無関心を装います。そしてそれ以上の私との接触を頑なに避けるようにします。
ケース3
 これはケース2と同じですが、私の技を見てその場で入門を乞うてくる点が違います。10人中の2人がそうでした。彼らには欧州柔術の高段者、指導者としての体面よりも本物の柔術を習いたいという思いの方が遥かに強い、本当の武術家です。昨年秘伝誌で取材しました氣慎塾の小嶋先生の技を見て直ちに弟子入りしたポーランドの山武士道場のアレックス先生もその一人です。
 こうして私の弟子となった人たちの中にはお弟子さんを100人以上持って武術指導で生計を立てているプロの格闘家も何人もいます。月に一二度しか練習をしない怠け者の私では、もし彼らと試合をしたら15秒も経たないでKOされてしまいます。それでも私のような弱い武術家を"先生"と呼んで師事してくれることに私は心から感謝して、彼らのために私で役に立てることは何でもしたいと考えています。
欧州柔術の将来
 この数十年間、柔術は本家の日本よりも欧州や米国での人気が高くまた習う人の数も多かったのですが、日本でも昨今ようやく習う人の数が増えてきました。第二次世界大戦の後では存亡の危機にあったのが今にしてみれば夢のようです。柔術を学ぶ人の数が増えた結果、それを海外でそれも英語で指導しようとする人たちも現れてきて、そのおかげで日本以外でも本物の柔術に接し、また学べる機会が増えています。本物のジュウジュツと柔術まがいのジュウジツとの差は歴然としています。本物の柔術を海外で指導される日本の柔術家の先生方の活躍が今後も益々広がり、そして多くの人たちが本物の柔術、ジュウジュツを学べるようになることは本当に嬉しいことです。
 ジュウジツではなくジュウジュツを学ぶのにはもう一つの大きなメリットが有ります。全てでは有りませんが多くの柔術流派は合気技法を指導しています。日本や米国の武術関連の出版社の啓蒙努力のお陰で合気技法の名前は今や世界中に広まっています。その一方残念ながら合気技法がどのようなものであるかまで理解している人は本の僅かに過ぎず、合気の技が一切できないにも関わらず合気柔術を標榜するとんでもない輩が欧州各地に続出しています。日本の柔術を学ぶことで欧州の人たちはその合気技法も学ぶことができます。これは大きなメリットとなるのは間違いありません。
 なお合気技法に関しては次回の第11回で詳しくご説明する予定です。
             合気柔術 逆手道
第二代宗師 倉部至誠堂
website: www.gyakutedo.org/wp
Facebook  Aiki Jujutsu Gyakute-do
At the starting of AIKI Web Course
Cooperating with BAB Japan Co., Ltd., hereby I start AIKI Web Course in order to realize my long-standing desire to let as many as martial arts fans all over the world have the correct knowledge of AIKI and learn how to practice AIKI.

This course consists of
Part 1 as introductory articles, I explain a wide range of knowledge about what AIKI is, which contains 6 lessons.
Part 2 as main articles, for beginners/intermediate level, I explain how to practice AIKI to master. It contains 24 lessons.

The each lessons will be uploaded on BudoJapan website one by one every week.
I hope as many people as possible will be interested in AIKI and become able to practice it by following this course.

AIKI Web Course 25 Lessons