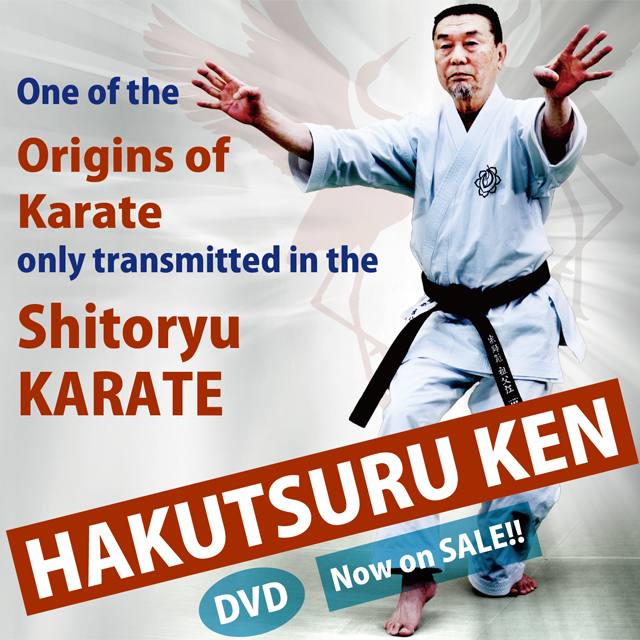 [DVD] HAKUTSURU-KEN
One of the Origins of Karate only transmitted
in the Shitoryu Karate.
by TOSHIHISA SOFUE
Now on SALE!!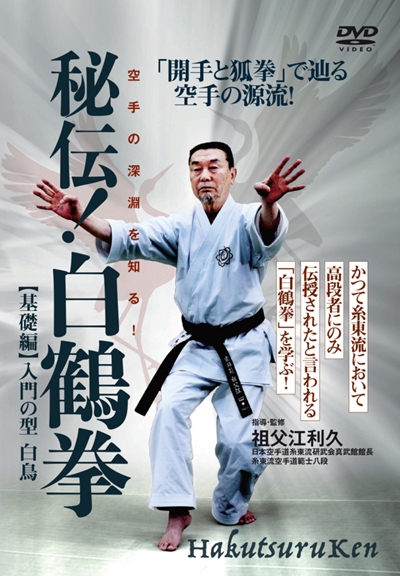 HAKUTSURU-KEN DVD is released on March 20 in Japan.
We are very grateful for the inquiries from all over the world about this DVD.
This is the Japanese version of the DVD, for those enthusiasts who want to see it now, we can arrange for it to be shipped to you!
Please use the ORDER FORM below.
■44min
■instructed by TOSHIHISA SOFUE
■Language:Japanese
■5000JPY
HOW TO ORDER
We can send our products to your country.
if you want to purchase,
Please send the information on our BUDOJAPAN web form.
I will announce the total cost (incuiding shipping cost)
after I receive your order by email.The settlement is by PAYPAL.
Please confirm the total cost.if it is OK,
pay the total cost to our Paypal account please.
We will ship the DVD after confirming your payment.