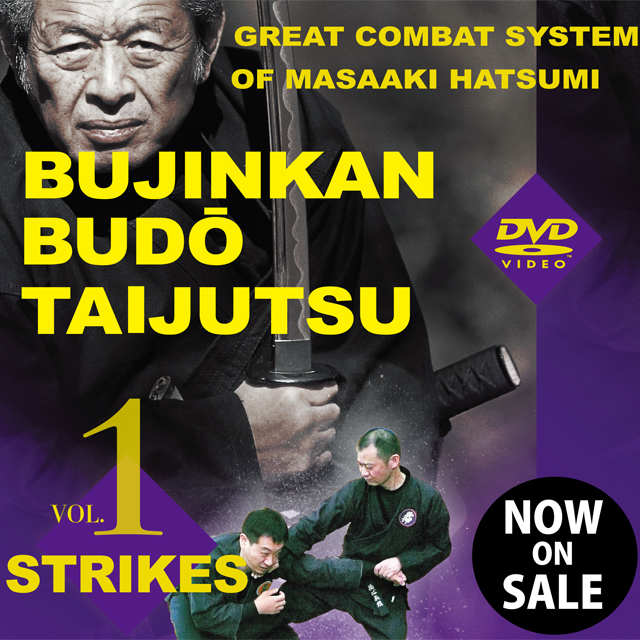 [DVD] BUJINKAN BUDO TAIJUTSU VOL.1
Great Combat System of MASAAKI HATSUMI
by NORIO SAKASAI
Now on SALE!!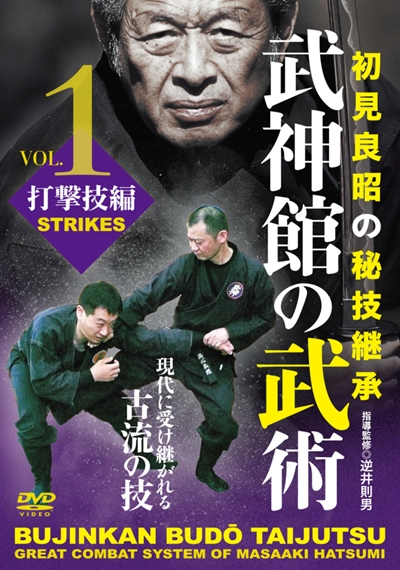 BUJINKAN's DVD is now available in Japan.
We are very grateful for the inquiries from all over the world about this DVD.
This is the Japanese version of the DVD, for those enthusiasts who want to see it now, we can arrange for it to be shipped to you!
Please use the ORDER FORM below.
■56min
■instructed by Norio Sakasai
■Language:Japanese
■5000JPY
HOW TO ORDER
We can send our products to your country.
if you want to purchase,
Please send the information on our BUDOJAPAN web form.
I will announce the total cost (incuiding shipping cost)
after I receive your order by email.The settlement is by PAYPAL.
Please confirm the total cost.if it is OK,
pay the total cost to our Paypal account please.
We will ship the DVD after confirming your payment.
Great Master MASAAKI HATSUMI VOD Now on SALE!!
You can easily discover many streaming videos by the greatest Japanese masters, available through Vimeo On Demand (VOD). Click on any title to read a full description, watch a trailer, and purchase. You can watch your purchased video right away!!