Pilgrimage to a Karate sacred place. 
Yaeyama, Motobu, Okinawa…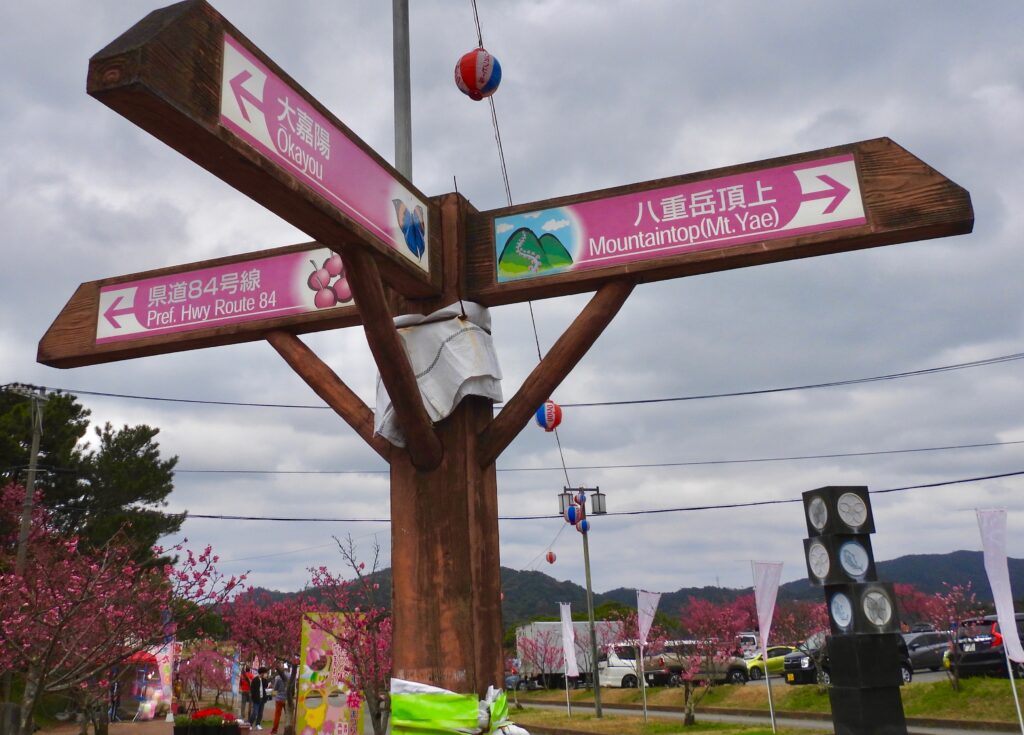 Mount Yae is one of the highest points on the "Sakura route".
 It represents a very popular destination in the winter, during the cherry blossom season.  Since April 21, 2018, this place has also become a pilgrimage of choice for the world of Karate.  Towards its summit and at the bottom of a clearing overlooking the peninsula, stands the statue of Master Uechi Kanbun (1877 -1948).  He is the founder of the Uechi-Ryu Karate style.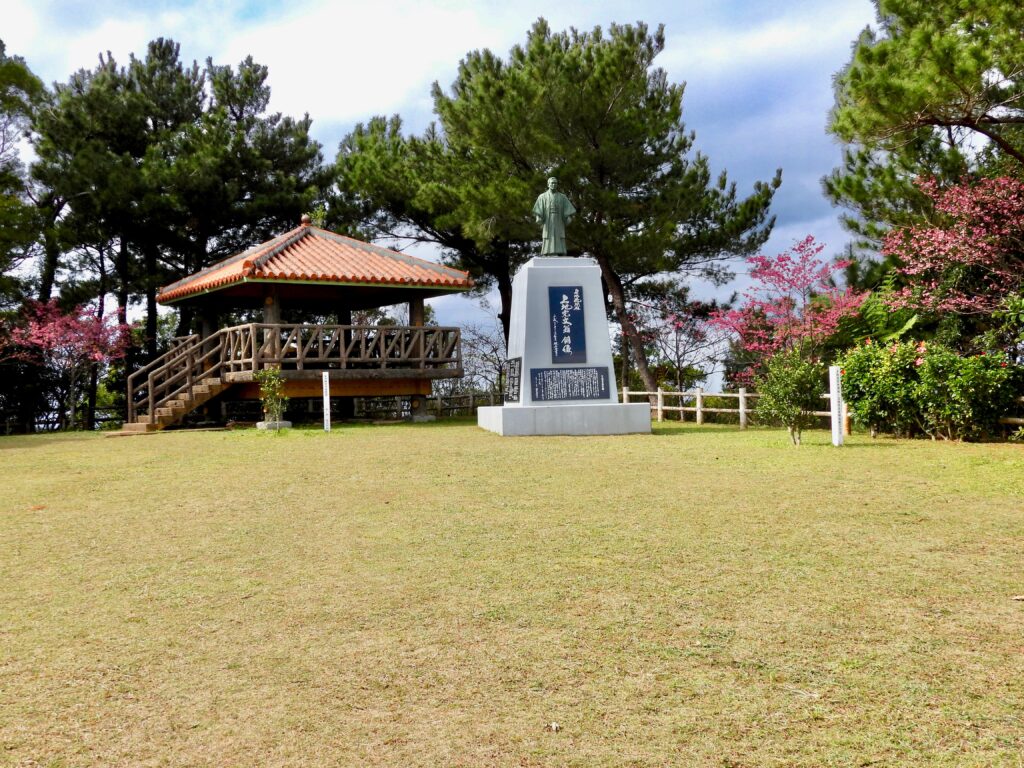 The monument is 16 feet high, whose pedestal receives an imposing statue of 6 feet. It is the very first bronze statue ever erected in Okinawa Prefecture. Its cost was 8 million Yen (about $ 68,000) and donations also came from all over the world (Europe, America and Russia).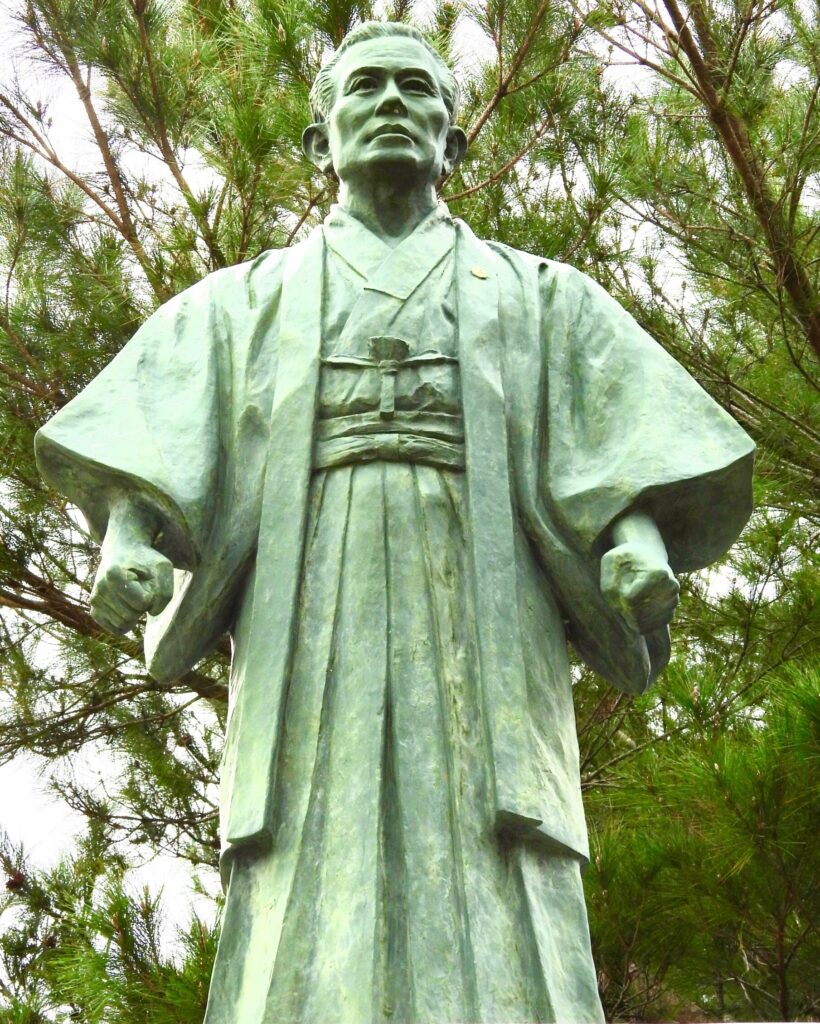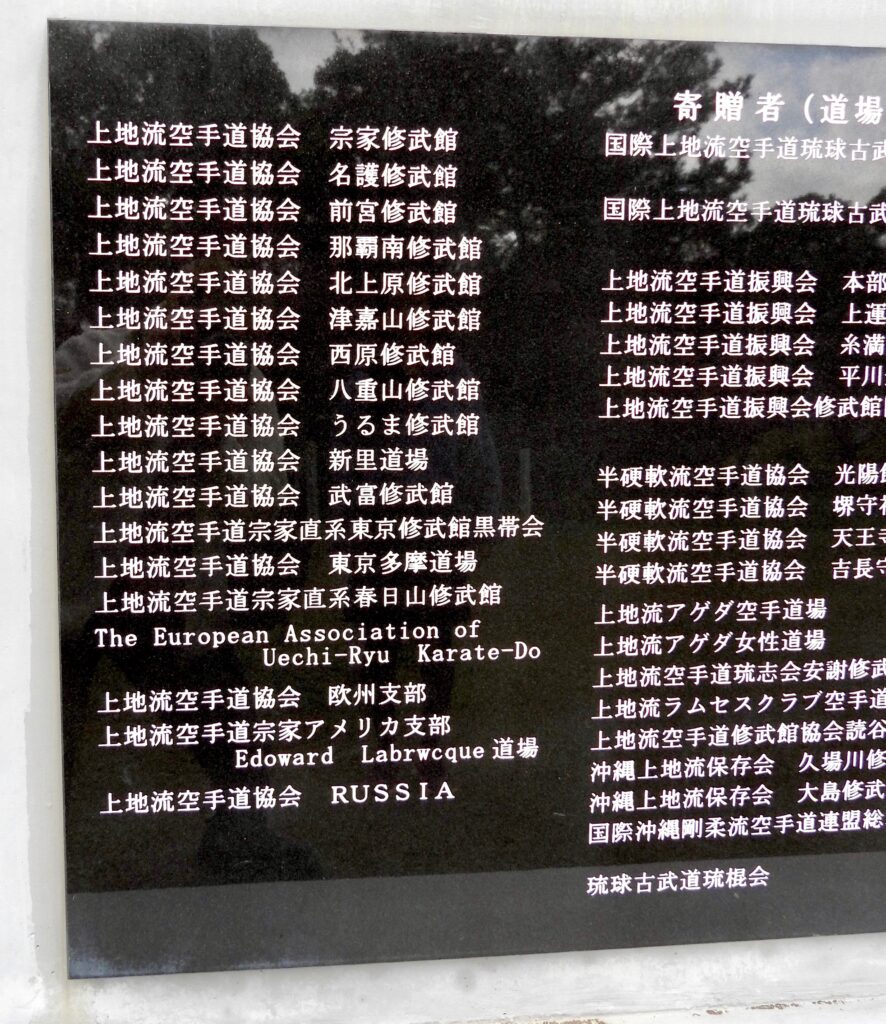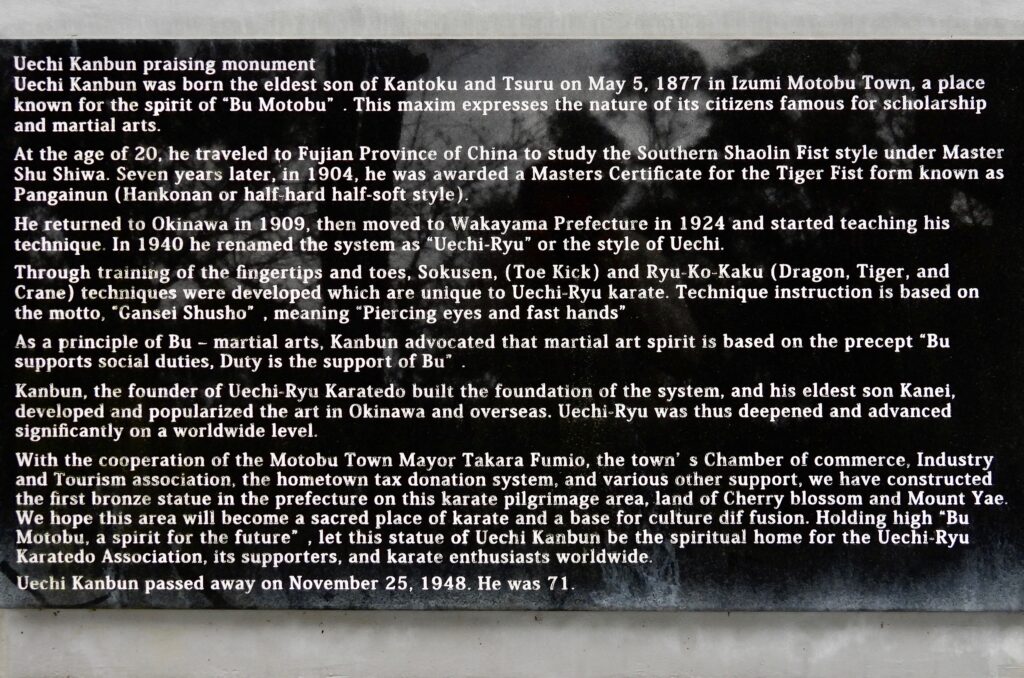 The effigy of the Master looks towards Izumi and his native village. Its back is turned to the island of Ie-jima, which was its last resting place…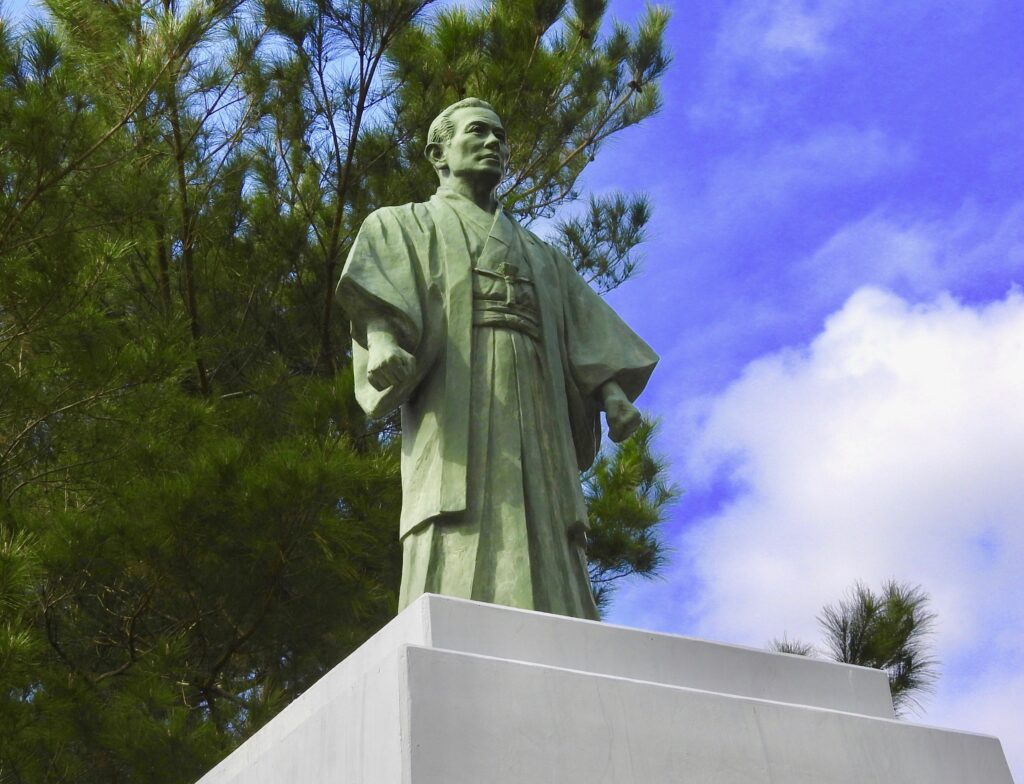 The field in front of the statue rather resembles a lawn, exactly like the ones already described in a precedent article at the Funakoshi memorial in Sueyoshi Park and Sakiyama Park in Shuri.  In fact, a genuine open-air Dojo…!
After a respectful, emotional and formal bow to the Master, it is impossible not to allow yourself a Kata or a few poses.
The region is rich in traditions and is characterized by the "Bu-Motobu"; which qualifies the hardworking and warrior character of the locals.  However, it also conceals the still recent imprint of a very bloody episode of the Battle of Okinawa.
The view of the observatory from this plateau adds to the impression of being caught into a Vortex.  Uechi Kanbun's descendants (who still live in the region), as well as the city of Motobu, wish that the warm spirit and big heart of this Master leaves peace and gentleness…
Uechi Kanbun Sensei said that the moral principle of "Bu/arts -martial" is to come to the aid of social obligations and that social duty is the foundation of Bu…
---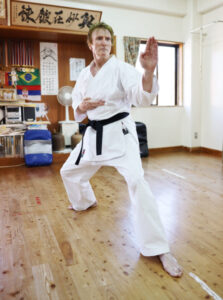 Daniel Mardon; the Karateka-Therapist 
Creator of Aromapressure® method and physiotherapist with a valid US license, Daniel Mardon was born in Paris.   One of his specialties is to teach and to perform lymphedema and subcutaneous tissue-damage care, after radiotherapy for cancer patients at medical institutions and subcutaneous tissue-circulation stimulation before and after surgery.
He was also a therapist for two famous soccer teams in Paris.    Since 2005, he has focused on producing top-class hotel spas in Japan, as well as physiotherapy education and awareness-raising activities for health care professionals.  Author of several books, among his major publications includes "The Physiology and Bodywork of Physical Therapy " (Published by BAB Japan) and DVD "Daniel Mardon Aromapressure® Method " (Pony Canyon). He regularly appears on television and radio shows, and has featured in numerous media publications.